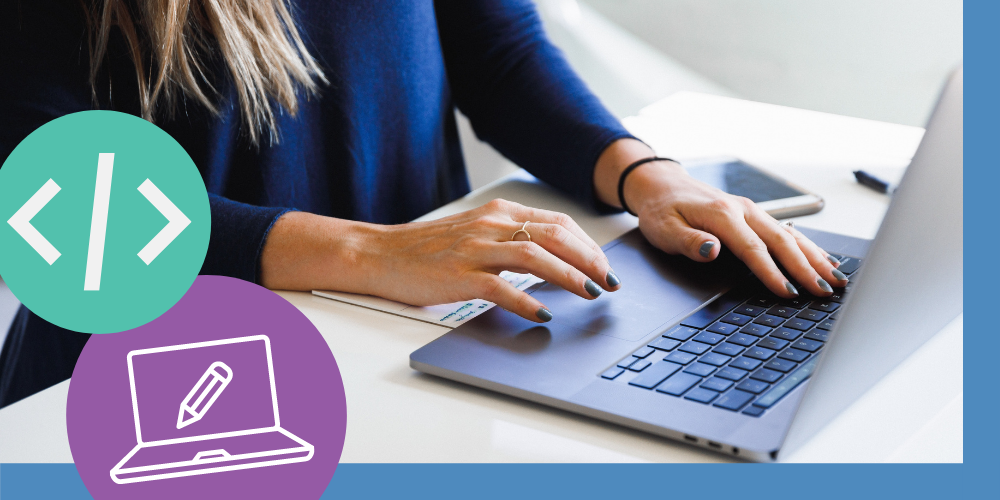 Low-code platforms are on the rise across all industries. Read on to discover the benefits of low-code platforms for businesses.
In this article…
What does low-code mean?
Low-code is a software development approach that uses little to no coding to create new applications, mobile apps, and software. Low-code approaches use graphical user interfaces with drag-and-drop capabilities rather than complex coding programs and languages.
This method is gaining much momentum, and Gartner has projected that the global low-code development platform market is forecasted to grow to a total of $13.8 billion.
Why is everyone shifting to low-code application development?
Low-code doesn't necessarily mean limited; in fact, its capabilities are varied and far and wide.
Usually, businesses tend to use custom coding and off-the-shelf SaaS as alternatives to low-code applications. Custom code is the code that isn't part of the licensed software. Instead, it's often programmed by implementation partners, supported end-users, and third-party developers to customize the application based on the specific needs of the organization. This implementation of custom code applications is time-consuming and cost-oriented. Developers may need to have sound knowledge of programming languages like Java, Python, or PHP to build custom applications.
Off-the-shelf SaaS comes with a standard set of features to meet the requirements of a broad range of customers. It may not be customized and adapted to the changing business needs of the organization.
Benefits of low-code development
Fast time to value
Businesses tend to choose low-code platforms because of the fast time to value (TTV). Time to value (TTV) refers to the time a product or service takes to offer desired benefits to the customer. The development lifecycle of low-code applications is as low as a couple of weeks to three months.
This case study shows how a low-code BPM application was built and deployed within 45 days. Low-code development has also been a tremendous help in other large-scale universities and higher education institutions.
Wide variety of industry applications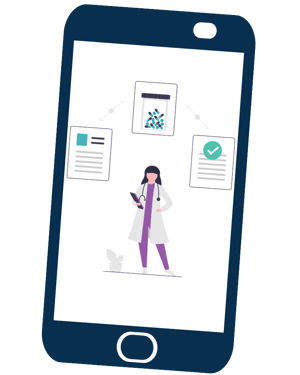 Various industries including, but not limited to manufacturing, education, healthcare/pharmaceuticals, advertising, financial, and more are implementing low-code applications to streamline their operations. Regardless if you operate in a highly complex and regulatory industry, a low-code application can solve your worries related to increasing costs of application development, long timelines of implementation, and maintaining an in-house development team.
Easy integrations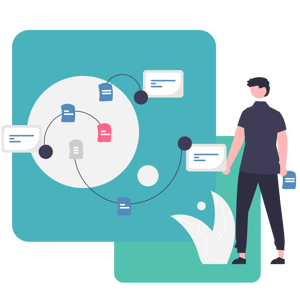 Low-code platforms facilitate the integration of existing applications and systems. They help IT departments create application programming interfaces (APIs) that play a crucial role in developing sophisticated and next-generation mobile applications based on the needs of the business.
Today, most of the reliable low-code platforms are facilitating integrations of database applications, document imaging software, email servers, SharePoint, social BPM, and web services/REST.
Unparalleled security
Security is the biggest concern for every organization that implements enterprise-grade applications. Low-code development platforms offer unparalleled security through global access controls and user-based permissions.
Since low-code applications are hosted on enterprise secure DMZ or secure private cloud infrastructures, they can easily pass cybersecurity clearances. Most low-code applications have third-party certifications like SOC 2 Type 2 and SOC 3 that guarantee cloud security, availability, and confidentiality controls.
Improved customer/user experience
97% of development professionals believe that the low-code platforms enhance the end-user experience through features such as quick updates, visual development, flexible designs, and mobile-friendly interfaces. For example, low-code BPM software can help educational institutions to improve the experience of students through mobile-accessible enrollment forms and real-time visibility about the status of their applications.
Likewise, retail companies can implement low-code workflow automation software that improves the consumer experience through better interaction, real-time updates, optimized assortments, and personalized promotions.
Increased transparency across teams
Today, most organizations operate with a functional organizational structure that groups employees as departments based on the specialized set of tasks they do. For instance, a manufacturing company comprises several teams or departments including, but not limited to procurement, production, accounting, human resources, and delivery. The lack of transparency and visibility across these teams can result in conflicts and increase production lead times.
The implementation of a low-code application like Business Process Management (BPM) can address this issue by creating workflows that all authorized people across teams can track. For instance, the BPM enables the production team members to have visibility on raw materials or the inventory levels that help schedule the production activities in a better and more simplified manner.
Simple deployments
A recently conducted research indicated that low-code digital automation applications can shave off 50-90% development and deployment time when compared to traditional applications.
Since low-code frameworks are built on the principles such as speed, efficiency, and democratization of technology, they can be deployed quickly on the third-party cloud infrastructure or on-premises of businesses. These features all come together to help businesses with their scalability.
Difference between low-code and no code
The functionality of low-code and no code, while similar, is not the same. There are several differences between low-code and no code in terms of business users, the complexity of the end product, the amount of customization required, and the cost.
Low-code

No code

Little coding is required in a few situations.
Businesses may need professional developers who have the technical knowledge and coding experience to deploy low-code business applications.

Low-code application

platforms can be customized based on customer requirements.
Low code is known for its speed of development.
Low code can be used to create complex applications.

No coding is required because it uses a pure drag-and-drop interface to build applications.
No coding experience is required; any citizen developer can implement them.
No code platforms often have limited customization and use templates.
No code development tools are known for their ease of use.
No-code is often used for front-end use-cases and simple applications.
What can you build with low-code?
Optimization apps: Optimization apps are the applications built to enhance the performance of a specific device or an operating system.
Customer engagement apps: These are omnichannel communication applications that facilitate interaction and engagement between the organization and its customers. These apps help marketing teams to maintain customer relationships and increase customer retention rates.
Business processes: These are automation applications that streamline complex business processes to improve organizational efficiency.

Business Process Management (BPM)

is one of the finest examples of business processes apps.
Data models and business logic: Data model apps are the platforms that help you build logical data models and database structures. Business logic apps create automated workflows that integrate business apps, information, and services of an organization. Business logic apps can help you develop a scalable integration solution.
AI-based solutions and processes: Low-code development can also be used to create AI-enabled chatbots, visual information processing tools, data analytics applications, and machine learning tools. These solutions and processes help businesses reduce human errors and optimize internal operations.
Low-code business process automation solutions with BP Logix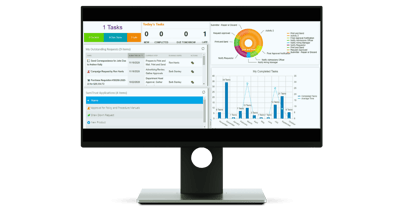 Low-code tools are playing a significant role in digital transformation. Low-code helps businesses quickly develop and deploy enterprise-grade applications that streamline internal operations and optimize productivity. The low-code development process is more effective than custom-coding and off-the-shelf SaaS.
Low-code is widely-used to develop customer engagement apps, optimization apps, business process automation apps, case management, and AI-based solutions. Faster time to value, increased customer experience, unparalleled security, and quick deployments are a few of the most cited benefits of low-code app development.
Discover how the Process Director, a low-code Business Process Management software from BP Logix can help you automate workflows and optimize productivity.