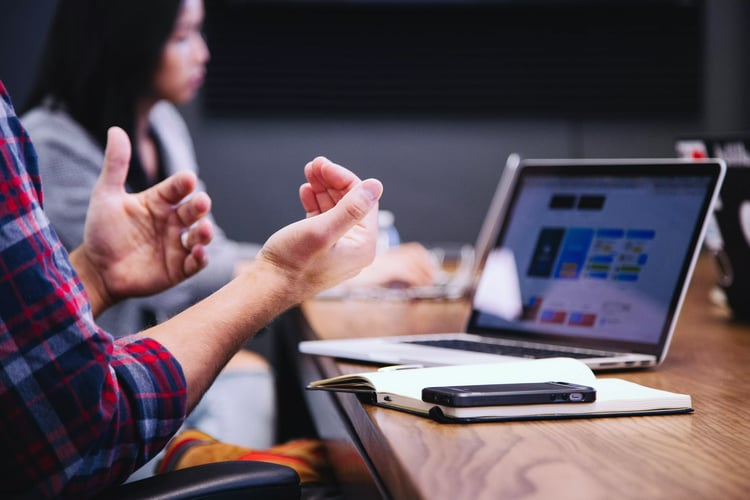 "There's no good time for a pandemic. But for admissions, this has got to be the worst time."
- Jon Boeckenstedt, vice provost for enrollment management at Oregon State University
For millions of current and incoming college students, the financial, health, and social factors surrounding COVID-19 are causing them to change their higher education plans. As a result, college admissions and IT departments are going to have to change their normal processes to adapt to the needs of a whole new wave of college students.
Consider the findings from a recent poll about incoming college freshmen: One in six high-school seniors who expected to attend a four-year college full time before the coronavirus outbreak are now planning to embark on a different path in the fall of 2020. Three out of five students who still plan on attending college are seriously concerned about their ability to afford college.
The reality of all this uncertainty creates a huge workload for college admissions officials and IT leaders who will need to develop new software applications processes to address a variety of admissions issues, including:
Enrollment deferment

Changing admissions requirements

Communication with students

Timelines and plans for reopening campuses, which includes facilities and scheduling
These are just some of the issues that schools are dealing with, none of which can be addressed in a simple fashion. For IT departments, the key is agility. Decisions are being made by school leadership on a daily basis which impacts enrollment, admissions for the fall semester and beyond.
Low-code development starts with data, builds with process
University data and content is currently stored in a wide variety of applications. They range from the basic (spreadsheets and graphics) to complex (some data analytics solutions and massive ERP systems). All of that data serves a purpose, and in a time when colleges are moving quickly to create new and updated admissions and enrollment processes, the data has to be able to be called into use whenever and wherever it can be most applicable. Information is important, but using it in context with other data is where schools stand to be most effective. To do this requires being able to build software apps quickly and for specific purposes.
The best way to bring new applications to productive use is to reduce development time, and when addressing the changing landscape in response to COVID-19, speed is critical. To meet this challenge, low-code development has emerged as an efficient way to create software. It is a methodology and approach that uses reusable, pre-built components of code and applies them in a drag-and-drop fashion that simplifies the coding effort and accelerates the pace at which applications are built.
Rapid application development for the post-COVID university
The promise of low-code development is attained through speed, efficiency, and the democratization of technology. Business needs can be met through rapidly-built applications that can be created by non-programmers. All of a sudden, solutions can be created and put to use by those closest to business problems. At a time when the future is difficult to plan for, this level of agility will give college IT departments their best chance at delivering solutions for these unique times.
It's easy to think of low-code as a rip-and-replace substitute for all application development, but in this case, it's more about enabling university administrators to iterate on their changing admissions application requirements. It also puts people who are closest to problems in a position to create or at least initiate solutions. But much of the ability to do that corresponds to understanding admissions needs, changing academic requirements, and the available data the school can work with. Even though low-code is much easier than complex development, it still demands time, a plan, and trial-and-error.
There is no one single system of record that can be used when changes are happening so quickly; colleges typically rely on a variety of different student information management and other types of enterprise planning apps. The key becomes, then, the ability to integrate data from those sources into custom-built apps to serve their changing needs. Speed will be critical to developing these new apps. Schools will not have time for traditional software development cycles, which means non-developers will have to be included in the process of scoping and building apps.
Learn how colleges like Cal State Stanislaus and Ogden-Weber Technical are using process director and preparing for a post-COVID reopening.