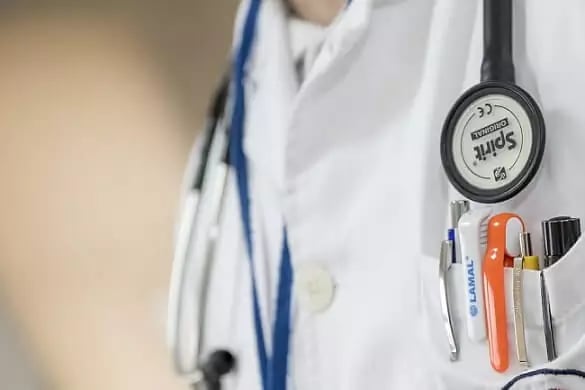 When asked the value of healthcare BPM (business process management), it always comes back to three things: alleviating regulatory headaches, standardization of data, and simplification of processes. Improved process efficiency, reduced redundancies, better levels of customer care, and resulting revenue increases are the typical goals for any BPM, and healthcare BPM receive all those and more. Here are a few examples of how healthcare BPM has been used to the benefit of the healthcare providers.
MultiPlan's Use of Healthcare BPM Smoothed out Procurement
MultiPlan is the nation's leading comprehensive provider of healthcare cost management solutions. Contracting with an estimated 57 million consumers through 900,000 healthcare providers, the company provides a single gateway for managing health care claims financial risk. Processing over 40 million medical claims annually, MultiPlan is the only company offering access to national independent PPOs, its network, and negotiation and medical reimbursement services through a single electronic submission.
THE PROBLEM: MultiPlan became aware of their need to replace their Lotus Notes database with a more effective procurement method for the handling of capital and major expenditure requests. Initially, they began looking for an eProcurement solution, but found those to be more than what they needed. They wanted an off-the-shelf solution to integrate with their financial management programs, ERP, and other applications as well as be able to offer an electronic approval process and improve the capital and expenditures business process.
THE SOLUTION: Setting up a healthcare BPM solution using the BP Logix Process Director with its unique timeline software, Process Timeline. The finance department was excited to see the solution working effectively so they executed the process for all expenses, rather than just large capital. Additionally, IT discovered the ease of customization, and began to create processes that allowed documentation attachments such as vendor quotes, PO's, ROI analysis, and more. Due to the success, IT further added Accounts Payable (AP) to the process, which allowed users to search past records and match invoices within the system.
Learn more about MultiPlan here.
Whittier Health Network Streamlined Benefit Enrollment
Whittier Health Network provides quality, comprehensive medical care to its residents in a compassionate family care setting. The network is comprised of acute rehabilitation hospitals, sub-acute rehabilitation and long-term care facilities, management services, an institutional pharmacy, a home health care agency, and an adult psychiatric hospital.
THE PROBLEM: Their annual benefit enrollment process was grueling, with 2,500 employees who needed to be processed in a three-week time frame. The volume of documents to process was overwhelming and they wanted an easier way that automated more of the process. The goal was to find a product that did not require a lot of expenses for training.
THE SOLUTION: They began with a smaller process of online applications and when that was successful, they went onto to use Process Director to implement the full employee benefits enrollment process. Rather than scanning forms of information and gathering signatures and approvals, the full process was automated with healthcare BPM improvements. Less challenging, less painful, friendlier, and more effective, Process Director took a complicated healthcare workflow enrollment process and simplified it.
Learn more about Whittier Health Network here.
More on Process Director Healthcare Workflow & BPM Solutions

These are just two BPM examples on how BP Logix BPM software for healthcare organizations could work. The BPM benefits are vast so be on the lookout for additional case studies here on the BP Logix BPM blog soon.

Ready to learn more about the value Process Director BPM software can support your BPM goals? Contact us today for a free demonstration from a BP Logix expert.