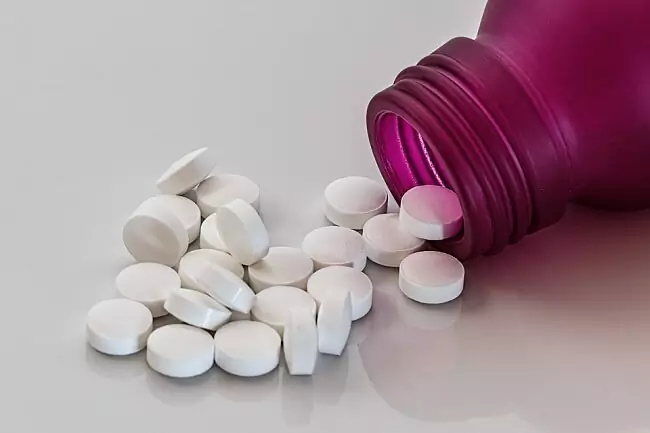 Healthcare, Pharmaceuticals and Life Sciences all face considerable challenges— updating legacy healthcare workflow processes, meeting shifting security standards, exceeding patient care targets, achieving internal operational goals and of course, revenue management. It is, in a word, complicated.
What these industries and their related concerns all require is a BPM healthcare workflow platform that bridges their care management, customer management and security concerns, while offering rapid application development and adaptability. Process Director offers this and more, delivering streamlined healthcare workflow automation solutions for healthcare, pharmaceuticals and life sciences with its combination of collaborative utility, predictive analysis and GRC software capabilities.
Security and Compliance Peace of Mind
Process Director BPM software has a BPM compliance deployment option that is equipped with Governance, Risk and Compliance software capabilities that can help make your organization more efficient, effective, and compliant. As an advanced healthcare workflow automation software solution, Process Director will:
• Track and report on document approval history
• Maintain a consistent, documented process methodology
• Enforce full accountability for all actions taken in the course of a process
• Reduce paper handling and manual routing, eliminating errors
• Prevent productivity problems due to lost or mishandled documents
• Provide easy-to-use and easy-to-access auditing functions that enable fast, accurate response to audit inquiries
Rapid Application Development – Change With Confidence
For healthcare workflow applications to provide value to the healthcare, pharma and life sciences, they must be extensible, usable and able to integrate with a changing IT environment. Yet, what is among the more critical aspects of application value is when apps can unite development and IT operations teams to quickly and efficiently adapt and grow in response to an organization's changing needs. Process Director's rapid application development software provides a path that delivers data and functionality through digital channels and across different platforms and form factors.
Predictive Analytics – Harness the Power

Process Director's Process Timeline™ is the first business process modeling and orchestration workflow engine to offer predictive analysis tied to automatic behaviors such as notification, reassignment, and rerouting. Process Director customers have taken advantage of this workflow engine and its intrinsic ability to provide the earliest possible notice that a future milestone or deadline may be at risk, and to take immediate remedial action.

Now, Process Timeline delivers the power of BPM and artificial intelligence (AI) to your enterprise applications. Process Director's machine learning (ML) technology enables you to customize both how predictions are made, and what response should be triggered, to a greater degree than ever before. Of course, like all of Process Director, the AI features are easy to configure and use by analysts and process owners—yet rich enough to be appreciated by data scientists.
Request a Free Demo
If you are in the market for robust healthcare workflow automation software then request a free demonstration of Process Director BPM platform and discover for yourself how this unique business process management software platform empowers you to innovate, respond to market demands, and delight your customers. Or, contact us to learn more about how our healthcare, pharma and life sciences workflow solutions have helped our customers conquer their digital challenges.