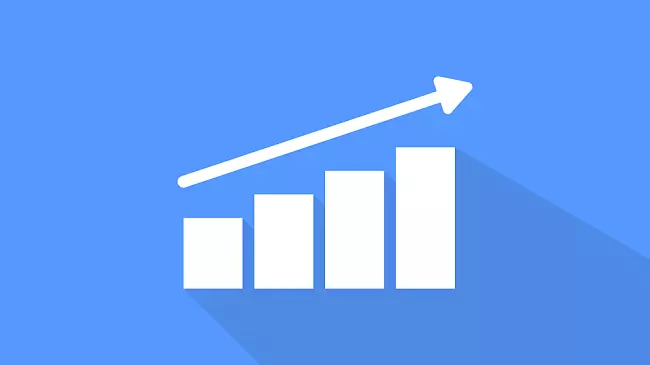 Learn the Benefits of BPM and Workflow with Process Director BPM Software
BP Logix Process Director provides many workflow advantages and BPM advantages as it empowers IT professionals by providing a BPM software solution that encompasses the benefits of BPM such as workflow automation, business process automation, document management, electronic forms and business rules to make lifecycle management and collaboration efficient and effortless.
Request a free BPM software demonstration to learn more about the advantages of BPM and advantages of workflow automation.
The Benefits of BPM Software from an iBPMS with Integrated Workflow and Business Rules
Process Director is an iBPMS that offers many workflow advantages and BPM advantages as it provides users with an intuitive, web-based rapid application development software that enables users to create and maintain Smart Forms of any complexity without requiring software development or IT resources. The integrated business rules engine provides a powerful graphic interface to define rules and conditions that control the behavior of the forms - and to easily route forms online in accordance with defined business processes, addressing any business function that involves completing or routing a form. Seamless integration with Process Director's workflow engine, presenting users with familiar forms, pre-populating the forms, automatically kicking off the review and approval cycle, instantaneously track and auditing all tasks are some of the workflow advantages and BPM advantages of this integrated approach.
Process Director also incorporates a business rules engine that empowers users to rapidly implement more complex business processes. Business rules are reusable objects that can be embedded within your workflow processes to conditionally control how they should run and behave in various conditions. Business rules can be defined either as simple conditions or sophisticated interrelated rule sets. Process Director is an "out-of-the-box" product that is easy to install and administer.
Benefits of BPM Software: Streamlined Workflow Management
Speeds Internal Routing Processes: Reduces paper handling and manual routing; eliminates errors and reduces the lifecycle of document, content and forms processing.
Automates Business Processes: One of the workflow advantages of Process Director is that the workflow engine automates business processes by giving business users easy-to-use workflow tools. It allows existing processes to be mapped into powerful, predefined workflows. A graphical workflow builder and workflow reporter give users control over their workflows.
Shortens Projects: Time-to-market is critical for all organizations. Workflow automation software and tracking accelerate the approval of internal projects. All members of a group or team can simultaneously perform tasks as part of the workflow process. Automatic email notifications alert members when a task is assigned to them—or if they are in jeopardy of missing a due date.
Eliminates Errors and Miscommunications: Ensures process consistency, eliminating errors and problems due to lost or mishandled requests. Pre-defined workflow definitions guarantee that the same process is followed for each project or request. The products provide efficient tracking, management and reporting on all running processes.
Benefit of BPM Software: Electronic Forms
Reduce Costly Paper Handling and Manual Routing: Paper-based forms are costly to print, store, distribute, mail, and process. Automation of form processing ensures there is no disconnect between a form and the business process required for that form.
Tracking, Auditing, and Process Awareness: Instant access to current and prior activity, including completed forms and processes, ensures that authorized users have immediate access to the information they need. Having visibility into a form's complete lifecycle reduces cost, improves quality, and ensures access to vital business information.
Accelerate the Delivery of Form-Based Information: The BP Logix workflow software automatically routes completed forms to appropriate users for review/approval. The routing provides automated email notifications and personalized task lists for users who must review or approve a form. Users can complete tasks directly from within an email, even when offline.
Reduce Errors and Improve Accuracy: Pre-populating form fields from external sources and form segment isolation enable users to input only the data required of them. This results in fewer areas to complete, reducing errors and ensuring greater accuracy.
Expedite Collection of Quality Information: Presenting users with electronic forms that appear similar to their paper-based predecessor eases the transition to the form completion process and improves the quality of information collected. Integrated form help, field pre-population and instant validation improve the end user experience and reduce expensive support calls.
Benefits of BPM Software: Document Workflow Management System
Maintain Document Integrity and Security: BP Logix Server stores documents securely on the server, giving authorized users access to the most current version of each document. By assigning roles and granting permission, you can ensure secure access to all documents stored on the server.
Locate Documents Faster: Integrated document workflow management system features provide users with rapid access to documents based on their classification. Advanced search, indexing and categorization allow documents to be located quickly and easily so users can make timely business decisions.
Reduce Software and Training Costs: The Process Director interface is 100% web-based; native authoring applications are not required to review or approve documents. Documents are viewed inside your browser making the interface easy to use. No additional training is required.
Maintain Regulatory Compliance: Mitigate the risks associated with electronic information management and regulatory compliance. Comprehensive security management, access control, and auditing features enable your organization to maintain compliance with various regulatory mandates (Sarbanes-Oxley, FDA Title 21 CFR Part 11, HIPAA).
Eliminate Errors and Miscommunication: Efficiently communicate and collaborate on documents. Eliminate the "print/markup/fax" approach to document and content review, replacing it with easy-to-create graphical annotations. And you can foster real collaboration with members of your team or workgroup.
Benefits of BPM Software: A Dynamic Business Rules Engine
Increase Accuracy of Data and Processes: The rules engine allows your business policies to be defined and automated.
Ensure Consistency of Regulations: Reusable rules can be used by various objects to ensure that a policy is consistent across multiple processes.
Only be Alerted of Events You Deem Important: You define the rules that determine when you should be notified or alerted to events.
Allow Decision-Making Rules to be Easily Understood: With the graphical rules interface, your rules are easy to read and report on so you know how your processes are configured to behave.
Schedule a Free Demonstration
Schedule a demonstration of Process Director BPM platform and discover for yourself how this unique business process management software platform empowers you to innovate, respond to market demands, and delight your customers. Or, contact us to learn more about how our BPM and digital transformation solutions have helped our customers conquer their digital challenges.