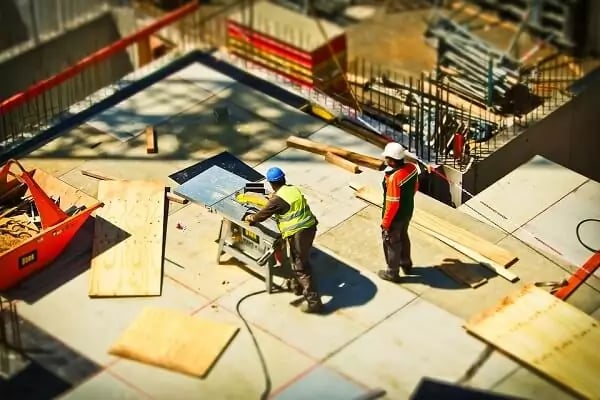 Make Construction Project Management Easier
Construction project management includes the oversight of budgets, timelines, workers, consumer communication, and more. With all the moving facets construction project management entails, tasks can easily be forgotten causing missed deadlines and/or costly budget changes. Construction workflow software assists to create intelligent automation to reduce the chances of project steps "falling through the cracks", as well as create accountability.
How Can Process Director Construction Workflow Software Help Me?

There are several benefits for implementing a BPM solution like our award-winning BPM solution, Process Director, that can help with construction project management which can lead to increased productivity, less down time, and increased profitability.
Approval Process Management
Approvals can be time consuming but are important for budget, timeline, and customer satisfaction. Automating the approval process can simplify it by automatically sending the needed paperwork to the correct party and notifying them if they don't meet a deadline or are approaching one. You will no longer need to check emails over and over searching for approvals, forwarding documents and awaiting responses. Workflow management software can automate the approval process and save time within the overall construction project management timeline.
Simple Field Forms
Electronic forms are easy to create and allow users to enter specific information while they are in the field, whether or not they are online. This information can quickly be communicated to the office, or appropriate parties, so the next action can be taken.
Quickly conduct inspections, receive easy to read data, and even attach images or documents for a robust file of information.
Accountability
Our construction workflow software allows users to grant specific permissions to different users to create accountability and security. Only the needed information is provided to the client, subcontractor, supplier, or other personnel making it clear where a project is in its workflow and who is responsible for which tasks.
Reporting
A single point of data is created through the cloud based construction workflow software which allows reports to be generated, printed, saved, or emailed from any computer. All information is in real-time and can track the information you need for better management. Process Director can also alert management when tasks are expected to miss a deadline to allow for correction and reduce downtime.
Document Workflow Management System
A document workflow management system allows for the scanning of documents and images so all documents and information are in one area. Changes can be tracked to create audit trails, and data can easily integrate into other systems, such as payroll, job costing or other financial management tools.
Request a Demonstration
Avoid redundancy, decrease costs, and increase profit within your construction project management timeline by allowing automation and integration to work in your favor with our construction workflow software solution, Process Director. Contact us to speak to a BPM expert and schedule your free demonstration today.