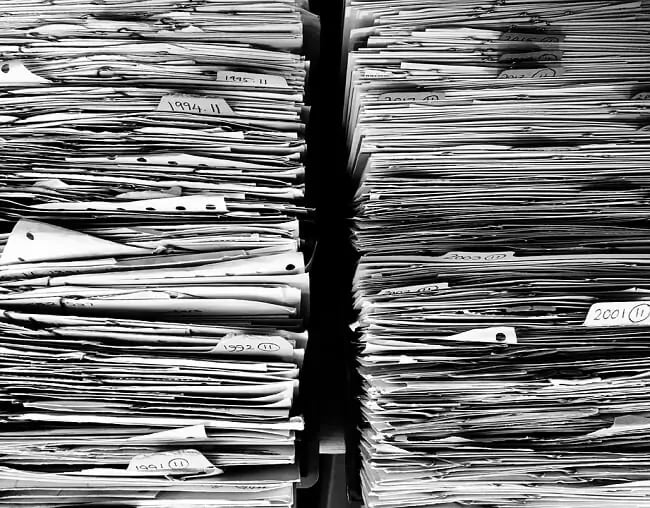 Simplify the Organization, Location and Distribution of Documents, Content and Electronic Forms
Process Director's document workflow management system has integrated functions that simplify the organization, location and distribution of documents, content and electronic forms. Data is automatically assigned metadata, allowing approved information and content to be made available to internal or external users.
Process Director Document Workflow Management System Features
Process Director includes two key document workflow management features that help simplify the organization and distributions of electronic forms and electronic documents:
Knowledge Views form the foundation of our document workflow management system comprised with intelligent navigation, searching, retrieval, data mining, charting and ultimately delivery of information and knowledge. A Knowledge View allows both authenticated and anonymous users to navigate and retrieve related content or display it graphically. A Knowledge View provides a simplified, focused view so that end users are presented with only the information they need making the managing of documents efficient. Users can easily "zoom in" using a dynamic table of contents built by the Knowledge View to retrieve documents, Smart Forms or process related information.
A hierarchical taxonomy offers business users the ability to structure content in the way that makes the most sense for their organization. Process Director's document management system supports a flexible and easy metadata structure that enables you to categorize and label documents, Smart Forms, and digital content, making information more secure and easier to locate.
Process Director Document Workflow Management Use Cases
Whittier Health Network
Whittier Health Network, founded in 1982, provides quality, comprehensive medical care to its residents in a compassionate "family" care setting.
Employing 2,500 people across 12 locations became a challenge every fall when the benefit enrollment process was initiated. As it had to be completed for all employees within a three week timeframe, the sheer volume of documents that had to be processed made the process onerous. Seeking an enterprise document management system that would take the pain out of the benefit enrollment process and achieve efficiencies was the IT department's primary objective. Any document management solution Whittier acquired had to include workflows, electronic forms, an automated review and approval process and be competitively priced.
National Eye Institute
One of the requirements National Eye Institute faced dealt with improving its document management system in regards to its retention processes and procedures. One of the most visible sets of documents within NEI involved its ethics reporting process. Since reporting requirements also change from year to year, every Institute employee has to complete forms, validate ownership of funds, and be prepared to address financial and also moral ethics requirements. No sooner had the current year's ethics reporting been completed than the process of vetting employees for the new year began again.
NEI needed a system that built on a methodology that was easy to configure, would enable information to be extracted and analyzed and addressed its IT security requirements as well. Process Director provided the document workflow management system solution National Eye Institute needed. From its early work in document management, National Eye Institute turned to Process Director to handle document disposition, storage and retention.
Schedule a Free Software Demonstration
Let us show you how Process Director can address your BPM compliance and business process governance needs, as well as enterprise document management and retention requirements. Schedule a free BPM software demo today!