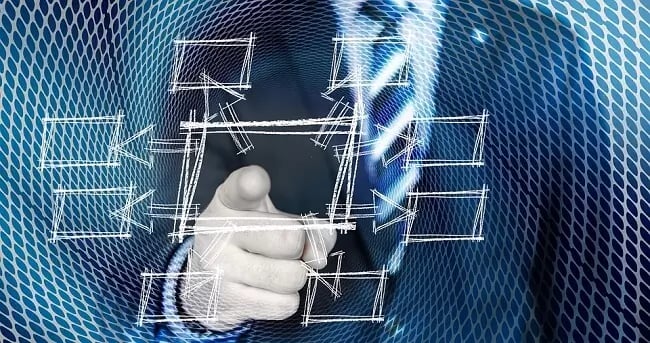 Automate Your Workflow Processes with an Advanced BPM & Workflow Management Application
Enterprise workflow automation software and BPM software enables organizations of every stripe to become more efficient and effective. By eliminating legacy paper-based processes, workflow automation makes your business, agency, or non-profit better organized and more responsive.
Process Director Enterprise Workflow Automation Software

As the BPM and workflow automation software leader, BP Logix Process Director includes a powerful workflow engine to drive your business process & workflow management strategies. Process Director BPM software is designed to automate new and existing processes easily, rapidly, and reliably.
Rapid Application Development: 100% web-based GUI workflow builder for business users—no programming required
Business Process Improvement: Process Timeline also offers process owners the ability to examine "what-if" scenarios, enabling them to predict the impact of an anticipated or hypothetical delay in a given process instance.
Document Workflow Management: Route, manage and locate documents, eForms and content in accordance with your existing business processes
A Workflow Management Application Purpose-Built for Today's Business Users
Process Director's unique workflow process software enables easy, point-and-click process modeling; automated routing, business activity monitoring (BAM), and sophisticated content management. The workflow automation software is configured through a 100% web-based interface enabling you to graphically model and build processes, requiring neither development nor advanced IT resources.
Using Process Director, business users create workflows, forms, and business rules without assistance from IT. Automated workflows enable organizations to take control of their business processes. Process Director workflow automation software ensures that critical information and vital documents are routed, reviewed, and revised in accordance with corporate and regulatory policy.
Of course, with modern workflow tools such as Process Director integrates with existing user directories such as Active Directory or LDAP, enabling your organization's entire staff to participate fully with automated workflow process software. Process Director enterprise workflow automation technology automatically notifies users of assigned workflow tasks via email and is presented with a concise and easy-to-understand web page relevant to the task or activity requested. They do not require specific knowledge about the overall process because requests are automatically routed to the appropriate users as tasks are completed.
BPM application integration with the rules engine enables business analysts to define rules and conditions that control the routing and assignment of users.
Process Director automatically routes documents, forms and tasks in accordance with defined or ad hoc business processes. In doing so, the enterprise workflow automation aligns processes with business goals and individual job responsibilities, thereby uniting business, people, and technology.
Key Benefits of Process Director
Improved Efficiency: Reduce paper handling and manual routing; eliminate errors and improve the lifecycle of document, content and forms processing.
Easy Automation: Take advantage of Process Director's easy graphical tools to transform new and existing processes into powerful automated workflows.
Enhanced Regulatory Compliance: Ensure a robust GRC (governance, risk, and compliance) posture using Process Director's strong authentication, authorization, and audit capabilities.
Reduced Errors and Miscommunications: Email notifications, dashboards, and process intelligence reports ensure you stay on top of every step of every process.
Schedule a Demonstration
See this advanced workflow process software for yourself. Request a free workflow software demonstration of Process Director today.