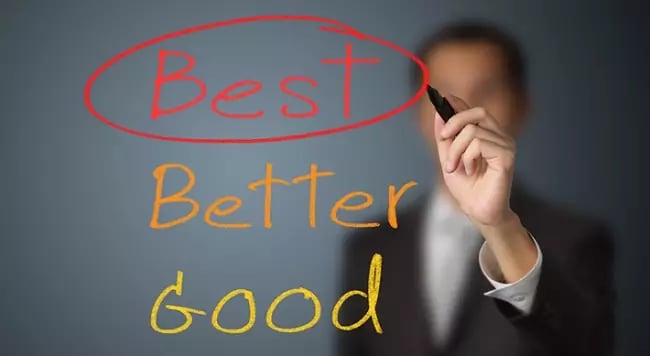 You have decided it is time to look for business process management software. Consider Process Director from BP Logix. Award winning Process Director was designed with more than just efficiency in mind. The features and benefits truly show our passion for creating a complete solution that is agile enough to grow as your enterprise grows, while also meeting the unique needs of the individual business, making it one of the best BPM software suites in market.
Features and Benefits of Process Director
Process Director can be used across various industries or can be specific to your unique organization. Ease of use and customization helps makes Process Director one of the best BPM software suites.
100% Web-based, which means:
NO Programming for integration
Smart forms to be used in mobile applications
eForms and eSignatures to reduce postal & printing expenses
Work and/or access needed information from any internet connected device
Implement better workflow for increased:
Reporting capabilities
Efficiency due to streamlining of processes
Consistency and reduced redundancy in tasks
Ability to search and track information
Approval process completion
Compliance and governance with user permissions
Intelligence is Key To Being One of The Best BPM Software Suites
Technology evolves quickly, and as business process management software becomes more popular with forward thinking industries, BPM technology itself must evolve to stay ahead of the desired competitive edge of such companies. Those looking for leaner processes, increased process efficiency in their business models, and improved relationships with employees, vendors, and even customers, are looking forward to intelligent BPM solutions.
Gartner, a leader in technology research has defined intelligent BPM, or iBPMS as "platforms which help business transformation leaders, business users and solution architects establish a fluid capability to handle big change."
Because Process Director can be implemented in complex business workflows and includes the patented business process automation solution, Process Timeline, which creates intelligent predictive analysis, it is considered an iBPMS. In fact, BP Logix's Process Director has been named in Gartner's Magic Quadrant for iBPMS for several years in a row making it one of the best BPM software suites in the marketplace. This business process management software can be implemented in:
Mobile BPM settings allowing off-site workforce capabilities including field technicians, such as implemented by the City of West Ellis.
Cloud based BPM allowing for remote staff and easier workflows with delivery of, and access to, important files, cases, and/ or data.
Process Director also has social BPM integration on social media outlets including customer engagement, predictive analytics, automated workflows and more.
Key Elements of BPM
There are 5 key reasons why Process Director is one of the best BPM software suites available and why some of the leading organizations choose to implement Process Director for their BPM It's for a good reason: it gets results.
To Improve Process Efficiency
Results: 75% decrease in duplicate data entry; 60% less manual task routing; 15% reduction in approval cycle time
To Increase Productivity
Results: 50% less "shuffling" of tasks; 75% improvement in handling "exceptions"; 50% faster decision making.
To Better Adapt & Change (to customer demand, changes, and policies/governance)
Results: 50% improvement in audit trails; 75% increase in compliance adherence; 75% improvement in organizing and capturing process change requirements.
To Automate Tasks
Results: 45% faster process implementation; 60% faster data compilation; 45% faster process changes.
For Better Access to Information
Results: 60% increase in documentation; 60% increase in applying best practices; 60% process guidance improvement.
Ready to see how one of the best BPM software suites can support your business? Contact us today to schedule a free demo of Process Director with one our business process management software specialists.
Image Credit (Autocab.com)