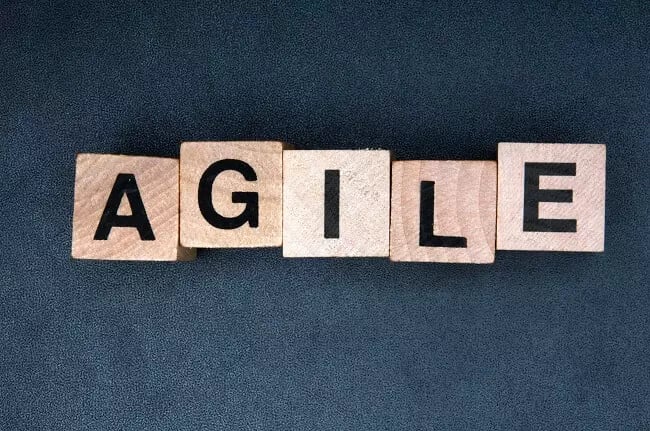 Business operations are constantly changing due to market conditions. With constant change, there is the need for businesses to continually improve the processes and workflows that power the organization in order to stay ahead of the competition. As a result, companies these days are relying on software to not only improve process efficiency but also to streamline business processes so they might capitalize on this competitive advantage. Having the speed and fluidity to absorb the necessary business operations changes that inevitably occur in a volatile economic climate will do nothing but impact the bottom line positively. When it comes to organizations adapting to change, is there a difference when they rely on custom coding their upcoming software solutions and systems versus using an agile BPM (agile business process management) software solution?
Custom Coding Solutions
In the pursuit of the ideal solution to fit their business requirements, many companies come to the erroneous conclusion that updating their current software with custom coding is the only answer. Only on the other side of their decision do they realize that every change, every clarification, and every idea sends them right back to square one of their system development life cycle (SDLC).
Enterprise IT has evolved into an expensive monument to the rigid over-specificity of its business parameters, and the mountains of custom code that remain aren't flexible and can be incredibly resistant to change.
Agile BPM (Agile Business Process Management) Solutions
Agile BPM (agile business process management) solutions deliver results and value today, even when market conditions change. It puts business process management in the hands of business users by allowing them to have immediate access to BPM tools. This enables them to drive process automation, be approachable from different perspectives and launch short-term timelines that delivers fast ROI. These agile BPM solutions provide new ways of viewing reports and the status of workflows along with improving process-related visibility. It works for not only linear processes but also for all other business processes that don't necessarily fit into the flowchart model.
Process Director BPM Software

Organizations should never be comfortable relying on custom coding to provide the flexibility and reusability offered by a low-code BPM/no-code BPM solution like Process Director. Process Director is an agile BPM solution that provides a common model and a rapid application development software that liberates your organization from expensive, single-use programming solutions and inflexible, single-purpose packaged applications. When you develop and deploy digital business solutions using Process Director, changes and enhancements are a snap—and you won't need those rare and expensive programmers to make them.

No matter which way you cut it, custom coding with code rewrites will always be slow, costly, and hyper-specific—and in the era of digital transformation, cumbersome architecture will keep your organization from moving forward. Are you ready to see how an agile business process management software like Process Director can help your organization become more flexible to changing market conditions and business operations? Contact us or schedule a demonstration today to learn more.

Image Source: https://federalnewsradio.com