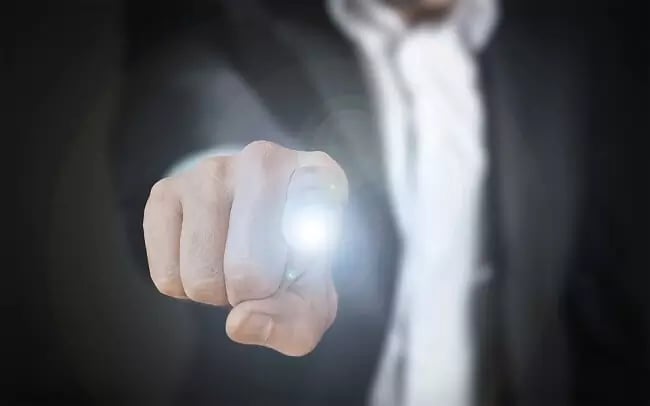 Digital transformation is the trending celebrity in the business process management (BPM) world, flanked by an entourage of terms: the sexy 'Digital Supply Chain Management', the enigmatic 'Context Aware Mobile Experiences' and of course who could forget that frequent attention hog, 'Internet of Things'. They strut across our BPM landscape revered, nay, worshipped by beatific throngs.
Digital Transformers Are Agents of Change
Enamored as we are by the zeitgeist of digital transformation, it is easy to forget the poor schlub toiling away behind the curtain: the digital transformers. She is the CIO who finds herself installed in a company that still delivers documents via pneumatic tubes. He is the CEO of a burgeoning start-up, trying to build a competitive architecture for the future. Digital transformers are the men and women pushing against the grain of archaic technologies toward this better way. You might be this long-suffering individual, this oft overlooked crusader, staring into the faces of a befuddled board while trying to explain the need to eliminate wet signatures.
Rarely does digital transformation break down the walls of a company, Kool-Aid man style. It more often happens in inching (infuriatingly slow) steps, first one application, then another, then one more. The danger of this is at the end of the transition your organization is left with a poorly-fitted patchwork of solutions. Sure, your company has been digitally transformed—but the result is more Steve Buscemi than the hoped-for Christian Bale.
The Right BPM Platform For Digital Transformation
Whether you're beginning from blessed scratch or dragging your company kicking and screaming into the digital age, the right BPM platform will be an indispensable guide on your digital journey, from the first e-signatures to always-on, customer-focused, end-to-end digital nirvana. In either situation potential is key. Your BPM platform must have the potential to grow, adapting to many roles and performing among an ensemble. It directs your digital production as a low-code/no-code, rapid application development environment—perfectly cast for the critical role it will play as your business expands.
For that your BPM solution needs to scale easily, and tessellate with legacy applications and systems of record, giving you the ability to deploy custom applications to solve your unique problems. For giggles and grins, let's throw in a graphical interface that is intuitive and easy to use for non-programmers, such as your business or technical analysts. If digital transformers can achieve this and the business world will be your stage.
Contact us to learn how our award winning BPM platform, Process Director, can help you on your digital journey.