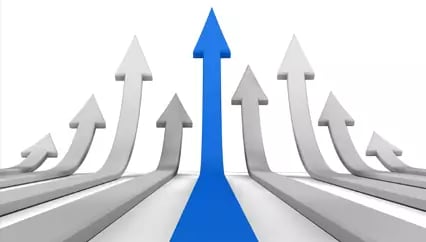 Workflow tools have been specifically designed to streamline business processes. And while there are several options available, all BPM software solutions are not the same. Similar features may exist, so it is important to know exactly what you want and need from your workflow tools, both to solve current business challenges, as well as what you feel you may need in the future.
We have found when businesses consider the future, it changes their decision in which BPM solution they choose. Many are choosing agile business workflow tools rather than proprietary in-house solutions due to their ability to innovate and grow with the business and the speed of change in BPM technology.
Process Director from BP Logix has the ability to streamline business processes. An intelligent BPM platform, it offers more than simple forms, document management, and project approval workflows. It provides organizations the ability to automate, manage, report and track critical business processes. It's an award winning BPM software due to several unique features, including:
No Programming Expertise Required
Low code rapid application development features means no coders or programmers are needed. Easily create and change processes in line with your needs, policies, procedures, and regulations. Being able to develop your own digital applications, including reports, eForms, graphs and more, will save you valuable resources, including your IT department from being overloaded.
Process Timeline ™
Gantt-style charts are automatically produced and updated through this proprietary business process automation software. Compose, manage and modify your processes while focusing on the key performance indicators you require, such as process duration, critical path, downtime predictions, and more to help streamline business processes.
Application Integration
Most businesses are running multiple complicated workflow processes concurrently and sequentially and rely on several platforms to accomplish the wide variety of tasks to be completed throughout the day. Because Process Director is an intelligent BPM platform, it's BPM application easily integrates with other enterprise and third party software allowing you to access, combine and update information without redundant data entry.
Extendable
Your business is always growing, which means you need workflow tools that expand as well. Being able to extend your applications with custom features allows you to continue to improve and grow with the speed of customer demand and technology. Process Director allows you to insert custom logic in your workflows to streamline business processes along with the ability to track, change, and report, for simple, effective management and predictive analysis.
Cloud-Based BPM
Any browser and major platforms (including iOS and Android) are supported with Process Director, making everything you create cloud based and mobile friendly. View reports, submit forms, manage field workers including geolocation and photos, and more. A true mobile BPM, Process Director can be used and accessed with or without WiFi.
Document Workflow Management
A document workflow management system that allows you to quickly and easily filter searches, run reports, and manage multiple documents, including approval processes. Search for a specific item, browse folders, review task lists, set up notifications, email, and even manage document interaction permissions. Access forms with required data fields to create consistent data entry and reduce errors and incomplete information.
Streamline Businesses Processes Today
Have questions about how you can streamline business processes with Process Director? Ready to see it in action? Contact us to speak with a BPM expert and schedule a free demonstration of Process Director today.
Image Credit: CEO.com