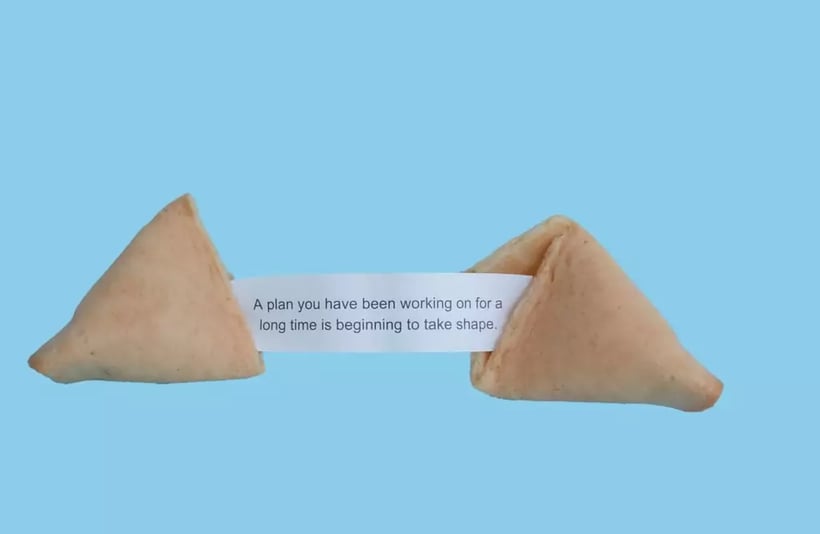 We all know that as technology has become more accessible, it's also created more data and more connections that users must manage. According to ZDNet, the average medium-to-large enterprise uses between 300 - 400 different software applications. The irony of this proliferation is that it creates a gap between the data we should use versus the data that's most accessible to us. In the past we used the term 'workflow tools' to describe the bundle of amenities used by organizations to tackle these issues, but is 'workflow tools' still an appropriate fit?
Intelligent Process Automation vs Workflow Tools
'Intelligent process automation solution' has replaced 'workflow tools' in many spheres, but a process-driven approach still embeds a mindset within organizations around how to develop and deliver better data, be more agile, and ensure that approvals and requirements are addressed according to expectations. What has changed is the scope available in the modern BPM solution, now workflow tools are just a component of a larger whole.
When business (and thus processes) were simpler, workflow simply looked like a series of lines and shapes that veer off into multiple directions. And this worked, for the most part. Workflow tools streamlined a goal-oriented task, and was a critical tool that made life easier. But the modern organization is hardly linear, and workflow tools have hit the ceiling of enabling communication between disparate people, data, and decisions. For the modern solution to be successful, it must allow processes to be easily centralized and distributed.
Process Director: The Way Forward For Workflow Tools
Serving these widespread needs was the reason we created Process Director in the first place, with its unique Process Timeline process modeling engine– a replacement for the standard workflow tools of the past. At the time we first developed it, we couldn't have known how rapidly and completely digital transformation would change the nature of business and technology. Yet, part of our mission was to give organizations a foundational structure that they could use to adapt and grow their business.
But Process Director is so much more than a workflow tool, it was also created with the mindset that those closest to problems are likely the ones best equipped to solve for them. Rather than building a complex application development solution that demands highly skilled coding capabilities, Process Director allows for non-programmers to build robust, comprehensive process-driven applications. Additionally, it helps organizations reduce complexity and enhance results through these advantages, which could be considered tools for your process tool box:
Workflow: A Part of a Greater Whole
More collaboration: Whether through more access points (mobile, Internet of Things), communication channels (social media), or platform (on-premise, cloud, hybrid), a solid workflow management software solution gives everyone involved with your processes—both inside and outside of your firewall—the appropriate level of access along with the BPM tools to make a difference.
Insight through analytics: Process is a facilitator, but it delivers additional value when it provides insights about your operations. Process Director uses analytics to deliver regular insights into what is occurring within your processes, the people involved, and a sense for how effectively your organization meet its deadlines.
Moving from paper to digital: Even in the digital age, so much data is collected and transacted through paper-based documents. It's hard to process and requires dedicated manual effort to store and retrieve. Process Director enables the digitization of documents as images so they can be included as assets within workflows. This delivers relevant data directly to decision-makers and ensures relevance throughout the process.
Maximize skill sets: Process Director can automatically assign tasks to people based on their strengths and skill sets. By giving people the most appropriate tasks, you can improve productivity and keep employees more engaged.
Avoid redundant behavior: Process Director views workflow tools as an organized, automated way to eliminate unnecessary steps. It does this by initially identifying the critical points of activity, enabling teams to define specific actions, participants, and results that should occur.
More inclusive: Process Director applies rapid application development capabilities that enable and encourage non-developers to build, adapt and manage process. Non-technical employees can apply their knowledge directly to workflow solutions that will both reduce the IT burden, and deliver solutions in context.
Enable rapid validation through digital approvals: Process Director enables non-developers to rapidly create eForms , which enables fast approvals (including executives on the go) and the reduction in time lost as a result of waiting for paper-based signatures. This is where workflow becomes a critical factor in supporting speed and real-time action.
Automation: Automated workflows allow you to set up processes, then let them run. The majority of work that occurs within processes can be automated, freeing up time and allowing you and your team to focus on more strategic activities.
Adapt the concept of time to processes: Business activities are deadline-driven. Process Director provides triggers that keep processes moving according to a timeline, enabling participants to see precisely when and where input is required.
Tracking provides historical data: Every activity in digital workflow is tracked. Whether you need information for compliance purposes or to review how your organization operates, the ability to quickly see the 'who, what, where and how' of your processes provides important insights.
Is Your Digital Transformation Toolkit Ready?
To produce anything meaningful in today's market requires discipline, repeatable actions, and a foundation that will help conduct ideas from inception to desired outcome. The pace of today's business demands that traditionally time-consuming tasks like collaboration, reviews, and approvals all be done with incredible rapidity and yet still be brand compliant and impactful. Workflow tools have traditionally been proven to be the most effective way of achieving that, but the tool box has expanded to include so much more. The very foundation on which agility and transformation needs to take place rests on the shoulders of intelligent process automation.