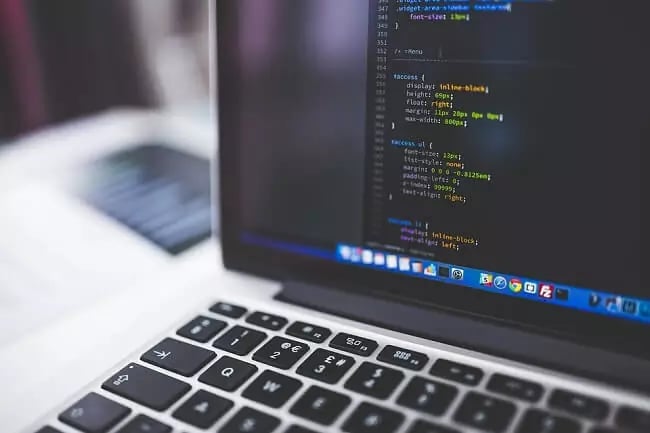 We recently launched a new educational series: It's Time to Think Differently About Applications, which will provide a series of articles, videos, and other resources that explain how organizations can gain advantages from a new, innovative approach to business application development. The purpose is not solely to offer a prescriptive roadmap for how you can improve and accelerate app development. It's also about creating an organizational mindset around how to use business applications more effectively to address customer needs.
The series will be populated with new resources periodically over the coming weeks. It is our hope that these items will be both instructive and energizing. Most will undoubtedly recognize how there is a better way, one enabled by lean, modern technologies, that that will have dramatic impact on the way they concept business applications and use teams to build them.
Internet entrepreneur turned venture capitalist, Marc Andreessen, famously said, "Software is eating the world." His point was that more and more of global economic activity is dependent upon business software applications and the processes they enable. People adapt to those changes through their behaviors, which created a rush to build better business applications. This, in turn, encourages employees, consumers, and others to buy, communicate, share, and transact online.
Andreessen made this comment in a 2011 Wall Street Journal essay; a lot has changed since then. With the rise of the cloud, mobile, and IoT, we are in the age of digital transformation. One might extend the metaphor to evolve to something like, "The way business software is developed is eating software." OK, that might be a stretch, but the fact is that organizational activity is increasingly reliant on transaction-based processes, which are then delivered to stakeholders in the form of business software applications. These are the drivers of efficiency and revenue, and to accomplish standard business goals at today's pace demands that these applications be built and adapted continuously, as business needs change.
The movement enabling this is digital transformation, which is all about change. However, change is not a goal unto itself. For organizations going through this transformative process, the effect that come from implementing new, agile, continuously innovative technology is that they are better able to adapt to changing business needs by applying technology rapidly and accurately to solve specific problems. To be successful, there has to be an understanding of how to use the right technology, and how to best apply it to the right situations.
For most people, the idea of app development is synonymous with coding and all the methodologies that come with it. But we've moved into an environment where non-technical people can take control of their tasks and goals by adapting business applications to help them achieve their goals. In the first piece in the series, Intellyx analyst Charles Araujo explains five ways to think differently about applications, and he initiates it with an emphasis on the customer journey. At BP Logix, we spend a lot of time with customers so we can learn from them and how they use Process Director. By understanding how they build business applications and leverage them to connect employees, partners, customers, and other stakeholders, we are better able to improve our own product. But we also learn the outcomes of how they integrate Process Director BPM software into their organization and how it supports their own needs. The ones who have been most successful, in terms of ROI of technology investments and overall revenue increase, are the ones who have created a culture of transformation driven by business applications.
Irrespective of how long you've been developing or using business applications, changes brought about by this new paradigm are welcome ones: less code, bigger ability to continuously push new features and functionality, and an agile BPM approach to integration and deployment. For everyone involved with driving business results, understanding that application development is a key part of this, and then understanding HOW to do it is precisely where they will create competitive advantages from business applications. Our educational series will offer all kinds of insights to support their efforts, and we encourage you to join them and us.
With the addition of leading-edge solutions, a new approach to business process management (BPM), and a dedication to change, organizations are adopting transformative strategies that improve the value of what they deliver to customers, and also position themselves for continued change. No aspect of this, however, is more material to the advancement of business goals than application development, and the organizations that adopt new, innovative approaches are the ones who will reap the rewards of competitive advantages, more efficiency, and more profitable engagement with customers.