Process Director web-based workflow software and workflow tools require no programming expertise, making it fast to implement with little user "learning curve". It easily integrates with enterprise software already in place and offers rapid app development to create endless integration options.
Process Director is the only workflow software that offers two workflow models: traditional and Process Timeline™, a workflow engine that offers predictive analysis of processes by incorporating the element of time, which is missing in most BPM's of the past.
Process Director is award winning. KMWorld named them in their 2017 Top 100 Companies that Matter in Knowledge Management, and as a Trend-setting Product in 2016. Gartner also named Process Direct to the Gartner Magic Quadrant for Intelligent Business Process Management Suites (iBPMS) for several years in a row.
Process Director is a 100% web-based workflow software which allows it to be accessed on any internet compatible device, including in the field for a true mobile workforce. It requires no client software, ActiveX controls, or programmers.
Process Director is comprehensive. Neither "human-centric" nor "machine-centric", Process Director web-based workflow software uses the best of human engagement, automation, and overall knowledge management to meet a variety of business processes across multiple industries.
7 Benefits of Process Director Web-Based Workflow Software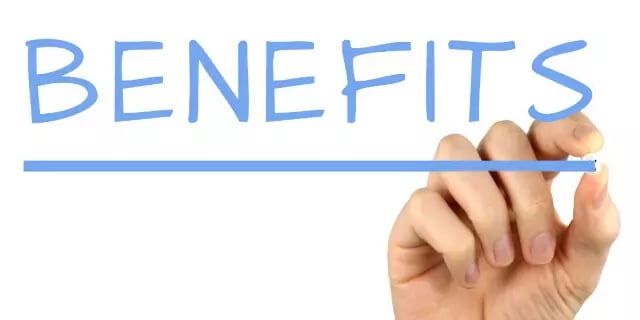 Workflow software is and has been being implemented for years supporting businesses in increasing productivity and profitability. Searching for the right one for your needs can be a bit overwhelming, however. Here are some reasons to consider Process Director, a web-based workflow software, for your enterprise.
1. Automate processes- Automating workflow makes creates process efficiency by reducing errors and minimizing tasks that "fall through the cracks".
2. Receive Notifications- Automated alerts can be sent through email and/or Microsoft Outlook. Never miss another deadline.
3. Simplify Approvals- The approval process can be shortened through automatic triggers and processes and are available from any computer or internet connected device, including tablets and smartphones.
4. Better Management- Receive notifications when workflows are predicted to be late, see real-time data, achieve continuous improvement initiatives, and more with easy to search data available to the right people at the right time.
5. Improve Agility- Make changes to better serve your market with sub process and rapid application development. Grow with demands while maintaining profitability and efficiency.
6. Better Compliance- Track documents, including multiple versions to create an audit trail. Use e-forms, permissions, and electronic signature technology for more complete information, increased security, and better business process governance and compliance.
7. Secure Data Storage- Organizations have the choice to store information on the cloud or on premise making it easier for administration, better security and automated backups.
Request A Demo
Process Director is an award winning business process management solution featuring knowledge management tools to help your business excel. Learn more about BP Logix's Process Director for your business and request a demonstration. One of our BPM experts will learn about your goals and requirements and tailor a demonstration to meet your specific needs.