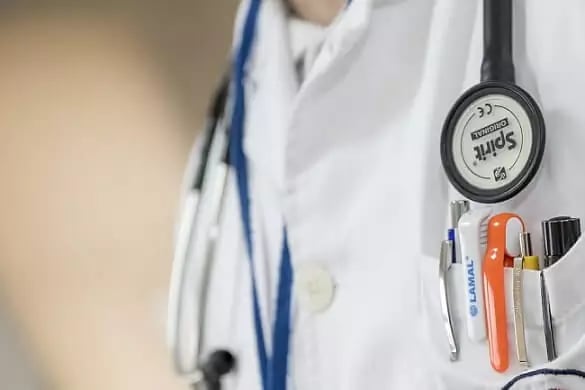 With a shaking hand, you reach out to click on the first of a seemingly endless series of websites. Thus begins your monumental task of searching for BPM solutions that will excel in the highly regulated and compliance-focused world of healthcare. A few of the security issues on your mind as you search for a healthcare BPM solution: patient confidentiality, ongoing regulatory requirements and risk tolerance. You gird your loins, preparing to embark on a journey of hundreds of false starts, dashed hopes and misrepresented platforms.
After months of searching, you finally discover a solution that will assuage your many Governance, Risk and Compliance (GRC) concerns. Mid-way through that sigh of relief, a flood of other concerns suddenly sweep into your mind. Will this platform support internal policies? Will it provide document workflow management that is intuitive and flexible? How scalable and deployable is the workflow management system? That sigh of relief dies half way out of your mouth, the burden of finding the perfect healthcare business process management solution still very present.
We get it. The solution challenges you face are non-negotiable, and you require a BPM platform that will step up to the plate on this series of necessary requirements. BP Logix's Process Director is a BPM solution that will not only step up to the plate, but will knock it out of the park, allowing you to finally breathe easy.
Process Director BPM Platform
Process Director v5 from BP Logix is a unique, AI-enabled, low-code BPM / no-code BPM development platform for custom digital applications. Process Director's patented technology drives enterprise digital transformation, offering features and benefits such as these:
Powerful and intelligent business process management (BPM) engine
Intuitive, no-programming-required graphical configuration of your entire application, from user interface to process behavior, data transformation, reporting, and more
Easy BPM and IoT data integration from data streams produced by the Internet of Things
Sophisticated suite of BPM and AI machine learning tools you can leverage in your own applications
Unified platform for all work styles, including case management as well as applications driven by time, events, rules, human decisions, or other factors
Numerous out-of-the-box application, data, and protocol connectors
Robust and comprehensive security and compliance, at every level
Through BP Logix healthcare workflow management and BPM healthcare solutions, healthcare organizations have been able to automate processes and deliver value. See how we've helped major healthcare organizations achieve greater business optimization and adopt business process best practices.
Request a Free Demo
Process Director sets the pace for your digital transformation. Request a free demonstration of Process Director, and discover for yourself how this unique BPM platform empowers you to innovate, respond to market demands, and delight your customers. Or, contact us to learn more about how our business process management software and digital transformation solutions have helped our customers conquer their digital challenges.