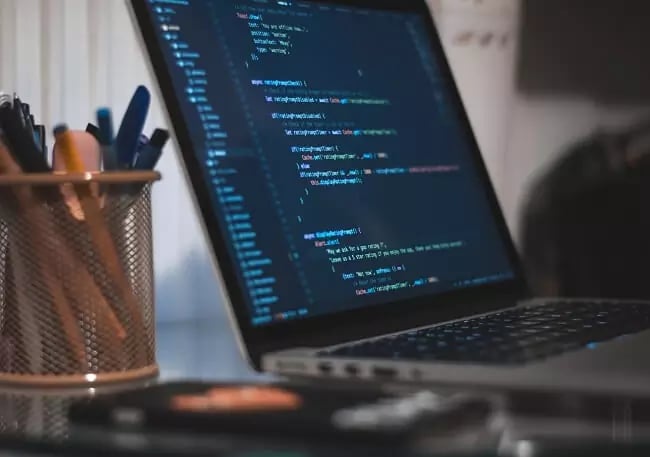 The average organization's IT department is an overburdened pressure cooker of backlogged items and looming deadlines. They are a sorry lot – pulling out tufts of hair in frustration and waking in the middle of the night screaming, "Have you tried turning it on and off again?!"
Moving to a low-code business process management (BPM) platform allows you the freedom to build customized business solutions that align with your departmental vision without adding more strain to your IT department.
Today's business pace is quicksilver, with customers demanding instant results. To keep up, companies must transfer that imminence onto everything from customer case management to process applications to HR onboarding. Every aspect of business process management feels the quickening effects of digital transformation, but none more so than the beleaguered IT department.
Process Director is an agile BPM platform that can support businesses with quick application solutions to streamline business processes, reduce costs, and increase process efficiency. This in turn frees IT from the responsibility of full development, allowing them to take a more robust support role and focus on other aspects of their responsibilities.
Similarly, if your company suffers from resource limitations on the development end, our low-code/no-code business process management platform will allow you to create robust, extensible applications that deploy quickly without relying on heavy coding and the additional IT support that a coded solution implies.
Enable IT to fully support you by engaging with BP Logix's Process Director, and experience what a powerful, customizable BPM platform can do for you and your organization.
Process Director Low-Code Business Process Management Platform Equips You With:
• Integration: Fully integrated, out of the box, into the Process Director environment. No additional options to purchase; no additional components to learn.
• Reporting: Sophisticated case-aware applications and reports.
• Documents: Configurable case folders for fast access to all case-related processes, documents, and data.
• Import: Automatic (batch) or drag-and-drop import of documents and data into appropriate case folders.
• Time: Multimodal run-time patterns combining sequential flow style with event-driven, time-driven, and decision-driven execution.
• No coding: Low code / no code BPM solution designed from the ground up for the "citizen developer": users do not need to be programmers to build rich, responsive digital case management applications.
• Migration: Built-in application integration and migration tools, enabling users to add case management software behavior to existing Process Director BPM applications and workflow applications, quickly and easily.
• Process Timeline: The easiest and fastest way to configure and deploy the predictive, alert processes that lie at the heart of your digital business.
Request a Free Demo

Process Director sets the pace for your digital transformation. Request a free demonstration of Process Director and discover for yourself how this unique BPM platform empowers you to innovate, respond to market demands, and delight your customers. Or, contact us to learn more about how our business process management software and digital transformation solutions have helped our customers conquer their digital challenges.