Service Driven, Technology Enabled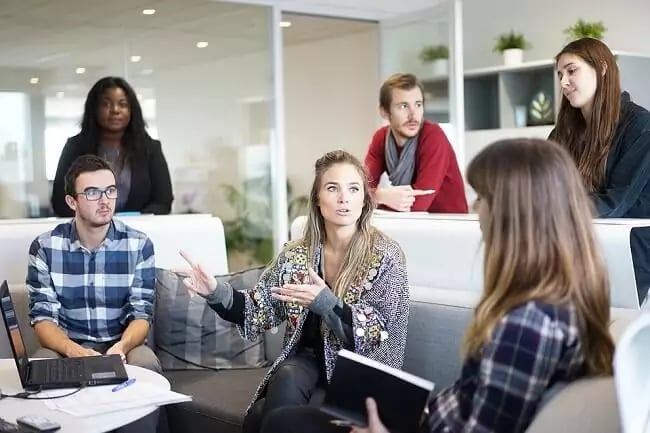 Whether they are installing and configuring hardware and software, or responding to engineering change orders and service requests, the IT team is vital to your organization. The need for IT workflow automation software and IT BPM solutions has become increasingly important as interacting with the IT department in many places has become cumbersome. Relying on organizational knowledge about whom to contact about what, and routing forms through multiple levels of review and approval has organizations searching for the right BPM solutions for their IT department.
Some IT workflow software can markedly reduce the time employees need to spend on specific tasks. Taking less time and using fewer resources to achieve desired results creates the kind of efficiency that all companies seek to achieve. To achieve those results requires an IT department who can identify the right BPM solution that can do the job, encourage collaboration, integrate successfully with existing applications (and the company's security infrastructure) and be acceptable to stakeholders. After all, with the right mix of applications and tools, an IT department's actions can contribute to reducing costs and increasing efficiency.
Most companies enable the IT department to make the workflow changes necessary to enable the organization to become incrementally more successful. But organizations that seek excellence and want to grow more dramatically have come to rely on a different kind of IT manager: one that knows both the technology and business requirements needed to achieve revenue growth. One of the ways this happens is through building a foundation with IT workflow automation with BPM software solutions, on top of which tasks and activities move fluidly towards business goals.
IT Workflow Automation Solutions With Process Director BPM Software
Process Director IT BPM solutions provides IT with workflow automation solutions that will help their department achieve those goals allowing them to become more nimble, more responsive, and more effective, so they can:
Ensure that new employees have timely and secure access to applications and other technology resources
Record and produce information needed for audits
Provide a consistent and secure approval workflow process for processing requests
Coordinate requests from various departments, facilities, vendors, and suppliers
Order and deliver hardware and software in a timely fashion
Meet SLAs
Fulfill change requests
Manage your ISO or BPM compliance documentation
Enforce and maintain internal security, business process governance and auditing policies
How can Process Director IT workflow automation software make your IT department so valuable and efficient? Its rich feature set and simple user interface combine to offer these BPM solutions:
Visibility into your internal processes
Timely reporting in support of management decisions, business process governance and regulatory BPM compliance
Process consistency and reliability
Enhanced process success through elimination of lost or mishandled requests
Electronic forms software for reduced paper handling and manual routing, eliminating errors and delays
Greater user satisfaction due to more efficient processing and more predictable results
Request a Free Demo
Process Director sets the pace for your BPM and digital transformation. Request a free demonstration of Process Director and discover for yourself how this unique BPM platform empowers you to innovate, respond to market demands, and delight your customers. Or, contact us to learn more about how our IT workflow automation and IT BPM software solutions have helped our customers conquer their digital challenges.