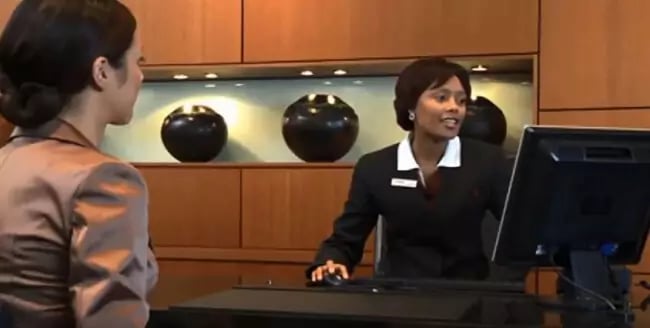 More than any sector, hospitality engages with the changing needs of modern, connected customers, partners and colleagues. Modern standards necessitate going beyond simply reacting. Working with a hospitality software equipped with BPM tools that allow for clear, comprehensive views of constantly evolving situations is now required to provide today's expected level of service. The anticipation of needs, and prediction of upcoming issues is the current marker of success not only for customer case management, but also, and just as importantly, wider operational excellence.
To do this, the digitally transformative service organization requires an intuitive BPM workflow engine that pulls in robust hospitality software functionality, allowing for constant communication and clarity within the asynchronous nature of today's workflow, as well as providing tools to anticipate occurrences.
Process Director BPM Platform As A Hospitality Software Solution
Process Director's collaboration capabilities and predictive analysis enables you to quickly and easily build highly scalable, integrated cases driven by time, events, human decisions and more. With Process Director's patented Process Timeline™ you also have the workflow and business process management tools to know exactly where you are in the state of your process. When issues do occur, Process Timeline can take automatic actions to remediate while providing you with the earliest possible notice within your digital applications.

Whether your challenges are in food and beverage, travel and tourism, or accommodations, BP Logix's BPM platform Process Director gives you the functionality you need by combining hospitality software oriented applications with case management and predictive analytics, to align your initiative and make your vision a reality.
Process Director BPM and case management solutions include:
Integration: Fully integrated, out of the box, into the Process Director environment. No additional options to purchase; no additional components to learn.
Reporting: Sophisticated case-aware applications and reports.
Documents: Document workflow management features include configurable case folders for fast access to all case-related processes, documents, and data.
Import: Automatic (batch) or drag-and-drop import of documents and data into appropriate case folders.
Time: Multimodal run-time patterns combining sequential flow style with event-driven, time-driven, and decision-driven execution.
No coding: A low code / no code BPM platform designed from the ground up for the "citizen developer": users do not need to be programmers to build rich, responsive digital case management applications.
Migration: Built-in BPM application integration and migration tools, enabling users to add case management solutions to existing Process Director BPM applications and workflow applications, quickly and easily.
Process Timeline: The easiest and fastest way to configure and deploy the predictive, alert processes that lie at the heart of your digital business.
Request a Free Demo
If you are in the market for robust hospitality software then request a free demonstration of Process Director BPM platform and discover for yourself how this unique business process management software platform empowers you to innovate, respond to market demands, and delight your customers. Or, contact us to learn more about how our public sector workflow solutions have helped our customers conquer their digital challenges.