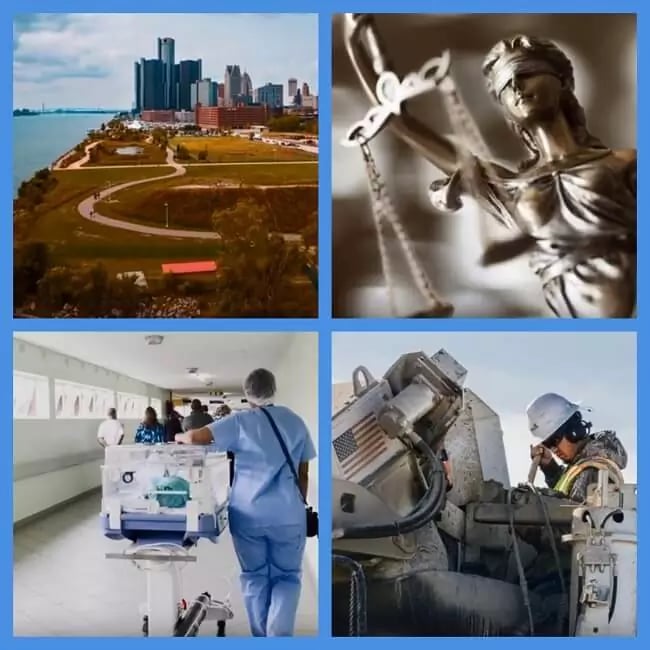 Public sector agencies stand before changing times – a public who is increasingly connected and require the same of their services, constantly shifting regulatory and compliance demands, and pressure to reduce costs while improving services. Whether your challenges are in cities, public healthcare, government services, security or justice— your agency's digital transformation goals depend on engaging with public sector workflow that can translate your challenges into operational excellence.
From patient records to property assessment, Process Director's public sector workflow management solution offers a unique Milestones component as well as predictive analysis making it a leader in adaptive case management by: incorporating the element of time into your cases, threading comments throughout actions and events to collaborate, and easily building highly scalable, integrated cases.
In the field, Process Director's mobile inspection software empowers employees to take, tag, time-stamp, and location-stamp site photos as well as capture live customer signatures whether they are on or offline.
And of course BP Logix understands that security is a foremost priority when it comes to public sector workflow solutions. Use us in applications requiring FIPS approved standards and protocols for the protection of sensitive information. We also conform our security approach to the Microsoft Security Best Practices for Azure Cloud.
More on Process Director's Public Sector Workflow Solutions

Utilize Process Director's field service and inspection software for the enterprise and:

• Work online or offline
• Increase productivity of employees in the field
• Take, tag, time-stamp, and location-stamp site photos
• Eliminate data re-entry, transcription errors
• Capture live customer signatures
• Deploy for any use case: municipal, industrial, and more

Process Director is built on a formalized BPM and case management framework that enables:

• No code/low code interface allows for case management solutions, such as workflows, to be created by the user rather than developers.
• Multimodal run-time patters combining sequential flow style with both event-driven and time-driven execution.
• Automatically adapt and respond to incoming events and ad-hoc changes.

Process Director's business process workflow automation software technology, Process Timeline™, will allow you to:

• Know exactly where you are in the state of the case.
• Know exactly how much longer it will take for the case to be completed.
• Have clear vision into the compensating steps or remedial actions that need to be launched at any given time.

Process Director is equipped with Governance, Risk and Compliance Solutions and can assist your agency by:

• Tracking and reporting on document approval history
• Maintaining a consistent, documented process methodology
• Enforcing full accountability for all actions taken in the course of a process
• Reducing paper handling and manual routing, eliminating errors
• Preventing productivity problems due to lost or mishandled documents
• Providing easy-to-use and easy-to-access auditing functions that enable fast, accurate response to audit inquiries
Request a Free Demo
Request a free demonstration of Process Director BPM platform and discover for yourself how this unique business process management software platform empowers you to innovate, respond to market demands, and delight your customers. Or, contact us to learn more about how our public sector workflow solutions have helped our customers conquer their digital challenges.