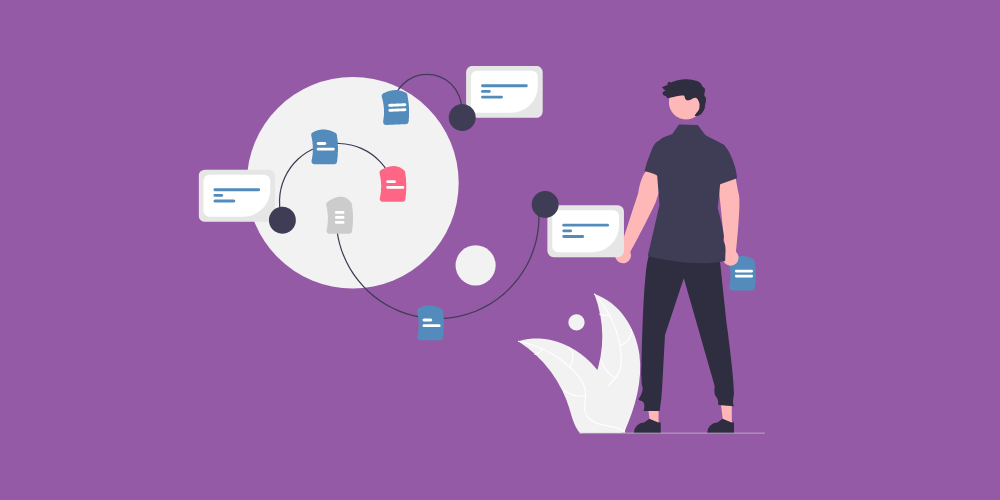 What if you could access all your needed client information on your computer, any computer, rather than a filing cabinet? What if it could be more secure, more robust, and easily accessible anytime, anywhere, and by only those who need it? This is the role of dynamic case management software and these solutions can be found in Process Director business process management software.
Process Director: BPM and Dynamic Case Management Software in One

Process Director BPM platform is a shared, cloud-based database of your client information. This means those who need the information can access it quickly and easily, and those who shouldn't see it, won't. Case management, or document management, begins with understanding who needs access and who doesn't, and setting up permissions for that access. No longer tied to a file cabinet or single computer, Process Director's cloud-based technology means you can manage cases remotely, retrieve information quickly, and even capture more accurate and robust information using e-forms.

Reporting, searching, and automation make Process Director business process management and dynamic case management software an attractive solution to companies that are searching for:

• Process efficiency
• Better management decisions to better meet compliance requirements
• To reduce costs

Process Director BPM and case management solutions allows users to easily share documents, calendars, lists, form data, and more with the most up-to-date information. Users can also set up alerts to notify employees of deadlines or other actions needed (including approvals).

With rapid application development software, electronic forms can be created, accessed and completed with a mobile device which also allows for seamless BPM application integration into already existing software programs and applications.
Capturing Time

As time progresses, cases change, and usually there is more than one person involved in the evolution. Process Timeline is a patented business process automation software is exclusive to Process Director business process management software and it lays out time in a Gantt chart model which adds the element of time to the management process. This allows for management of a case across several departments, such as Administrative, HR, Legal, and IT.Time is an element frequently missing from traditional workflow scenarios, meaning when one part of the equation is delayed (an approval sitting on the desk of the person on vacation, for example), the workflow comes to a halt. With intelligent software, alerts can be triggered when a deadline is likely to be missed so human intervention can step in to resolve it and keep things moving along.
Is Process Director The Right Dynamic Case Management Software Solution For You?
We welcome the opportunity to demonstrate the following features to see how powerful Process Director's business process management and dynamic case management software can be:
• Sophisticated case-aware reporting and applications
• Enterprise document workflow management system with easy-to-configure case folders for quick access to all case-related data and documents
• Designed for low code/no code BPM which means users can simply create workflows and forms without a developer
• Time-based business processes allow for event and time driven execution and decision-making and adapt to changes for ad hoc needs
• Simple application integration allows for importing or sharing of data from existing sources, with no additional options to purchase and no additional components to learn.
• Includes a unique set of BPM tools and workflow tools
Process Director business process management software redefines dynamic case management software with its ability to combine actionable communication with predictive analysis.
Want to learn more? Contact us today for a free BPM software demonstration of Process Director from a BP Logix business process management expert and learn how to speed your workflow, communication, and decision-making processes with BPM software.