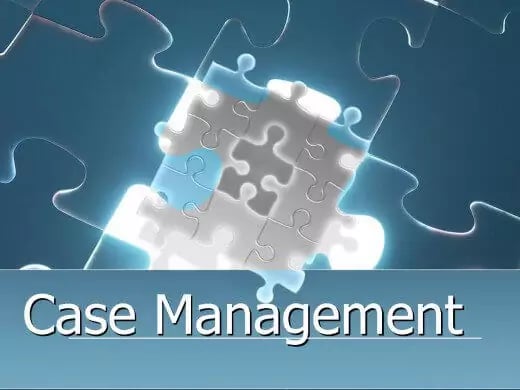 What is Case Management Software?
Case management software pulls together processes, data and rules and actively assesses, coordinates, and plans every aspect of a given case ultimately working toward time-based goals. For our purposes, a "case" is a group of processes, transactions, or responses that define a complex activity, and which can be tracked over a period of time. A case usually involves actions by many different people, both inside and outside of the organization. Every action, message, response, and document generated during this complex activity becomes part of the case.. To further illustrate what a case could look like, consider these examples:
A case manager is in charge of complaints at a cable company
A case manager works for companies providing assisted living services to determine and meet the needs of a client with special needs
A case manager oversees orders at a factory
Because most cases are complex, meaning there may be a number of processes launched sequentially or in parallel, it usually requires the work of several people. These processes sometimes can't be predetermined and could cause delays in the overall case or business event. For example, one person may need to determine a time line for everyone involved and inform those same people of new developments while another person makes sure all documents are signed and shipments are sent and received. Even if there is only one person with the title of "case manager" assigned to a specific case, they almost always have others who work with them to achieve results.
Why Case Management Software is Important to Businesses?
Like practically everything else in the 21st century, modern management has been made easier thanks to the right computer software. Case management software puts the necessary information where you need it and when you need it so that you don't have to concern yourself with the process as much as you do the critical steps required for the case.
Case management software is often used for time tracking, deadline setting, document management, billing, estimates, and keeping a database of relevant information including contact information among other things. This software can take the place of other software, like CRMs and enterprise document workflow solutions, giving you one program that covers all the bases.
Adaptive case management software allows businesses to be more organized by increasing accountability and communication among teams and between departments. This ultimately allows business processes to run more smoothly and efficiently.
How Process Director BPM Software Works as a Solution

Process Director BPM software by BP Logix is an extremely easy-to-use solution. And we aren't just saying that.
Our BPM software does not require that you have any programming experience. Its interface is very intuitive, allowing you to quickly and effortlessly tailor the entire process to a specific project. It really does pay for itself in little time.
Process Director's Process Timeline is an advanced BPMN modeling and business process automation software that provides time-based analysis with the most updated charts and data. This in turn helps users:
Where they are in the case or business event
The amount of time it will take the overall case or business event to be completed
Any steps or remedial processes that need to be started at any given time
Since much of the heavy lifting is covered by the software, more time is freed up for you to get more done in a smarter and quicker way. Put simply, Process Director simply makes a case manager's job easier.
Process Director has received critical acclaim from analysts in a variety of industries, but we feel this statement from a BPM.com report sums it up nicely.
"It is entirely fair to say that in many ways and areas of capability, market expectations have evolved in the direction where Process Director has already been. This is certainly visible with Process Timeline, which beyond the time-based dimension supports the multimodal run-time patterns required for Case Management, combining sequential flow style with both event-driven and time-driven execution, as well as checklists and ad hoc activities."
Don't get hung up on the BPM vs case management software differences. You can have both with Process Director BPM software. If you are a case manager interested in BPM and workflow tools, consider Process Director. Contact us for your own free BPM software demo.
Image Source: http://hubpages.com/