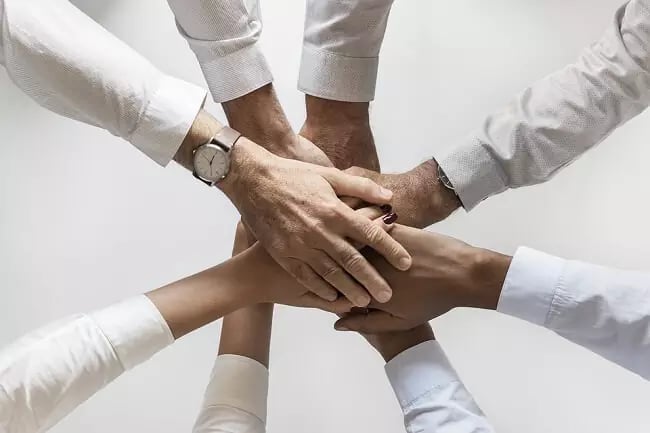 Digital transformation initiatives act as a litmus test for company culture. How adaptable are its personnel? How receptive is its leadership? How willing are all involved to extend themselves in pursuit of the larger gains available through company-wide digital transformation?
Change Begins With People
The burden of lean and agile BPM implementation rests on the shoulders of the digital transformers. They must have the imagination to conceive of how adaptive case management could improve their company, or perhaps how creating a more comprehensive client portal would drive optimized change. Maybe it begins with integrating AI, or expanding the company's mobile workflow solutions. Most likely, it will result from a combination of tactics, all deployed with ingenuity and skill.
Change Requires Education
Company executives must be educated as to the necessity of digital transformation, and this can be a slow and painful process, but the support of the company's leadership is an essential ingredient for the success of any organizational change. Contrary to the title "leader", some leaders tend to be reactive rather than proactive, especially if there is an initial investment involved. It is an investment, but with the correct solution this plunge can be tempered by a solid platform's combination of utility and adaptability, saving the organization time and money.
Change Requires The Right BPM Platform
Building on an intuitive BPM platform that minimizes the learning curve, while facilitating rapid application development is essential. This BPM platform must also support continuing digital transformation by enabling its implementers to structure and restructure its applications for continually improved performance.
Process Director's unique workflow software enables easy, point-and-click process modeling, automated routing, business activity monitoring (BAM), and sophisticated content management. The workflow automation software is configured through a 100% web-based interface enabling you to graphically model and build processes, requiring neither development nor advanced IT resources.
Using Process Director, business users can easily create workflows and electronic forms, as well as utilizing its intuitive business rules engine to deploy without assistance from IT. Automated workflows enable organizations to take control of their business processes. Process Director workflow automation software ensures that critical information and vital documents are routed, reviewed, and revised in accordance with corporate and regulatory policy.
Of course, Process Director enterprise workflow automation solutions integrates with existing user directories such as Active Directory or LDAP, enabling your organization's entire staff to participate fully with automated workflow process software. Process Director's enterprise workflow automation technology automatically notifies users of assigned workflow tasks via email and is presented with a concise and easy-to-understand web page relevant to the task or activity requested. They do not require specific knowledge about the overall process because requests are automatically routed to the appropriate users as tasks are completed
Request a Free Demo
Request a free demonstration of Process Director, and discover for yourself how this unique BPM software platform empowers you with workflow solutions allowing you to innovate, respond to market demands, and delight your customers. Or, contact us to learn more about how our BPM and digital transformation solutions have helped our customers conquer their digital challenges.