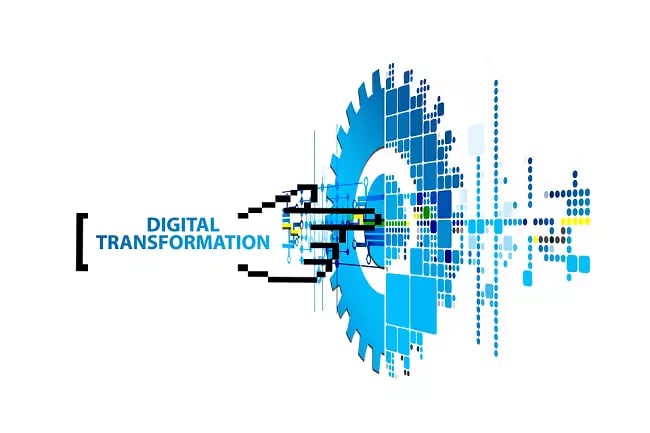 BPM and Digital Transformation Solutions Improving Business Outcomes
In a world of cloud computing and omnichannel digital access, enterprises differentiate themselves from competitors through time-to-market, agility, and increased engagement with customers. Reaching these goals demands that companies search for BPM and digital transformation solutions: embarking on a fraught digital journey, breaking down organizational silos and rationalizing disparate data sources to create a new framework for delivering and continuously improving digital solutions.
The goal of this digital journey is nothing less than the transformation of the enterprise itself: the way it works with customers, the way it measures its success—and ultimately, the way in which it thinks of itself.
The Process Director Digital Transformation Platform

The stakes are high, and the path is treacherous: don't leave without the right tools. Process Director from BP Logix is a critical digital transformation solution. Process Director is a comprehensive, high-productivity, BPM-driven digital application development platform, providing you with everything you need to rapidly build and deliver custom, end-to-end digital applications—without programmers.

Process Director BPM and digital transformation solutions offers:
Graphical and menu-driven builders for every part of your application: forms, rules, workflows, data connections, etc.
A seamless combination of structured, unstructured, and case-management process patterns.
Flexible interaction styles, including web-based, email, and offline.
Freedom from complex data definitions, flowcharts, and other relics of a slower-moving era.
AI-Enabled business process management (predictive-BPM)
Process Timeline™, the simplest to create and most efficient to execute process engine in the marketplace.
Cloud, on-premises, or hybrid deployment.
Setting Out on Your Digital Journey
You can't climb a mountain in worn-out shoes, and you can't dominate in the digital age using tools that have barely changed since the turn of the millennium. Let's face it: the decades of accumulated home-grown code—millions of lines of it—defies modernization. And the inflexibility and sheer volume of packaged applications—and the procurement, support, and training required for each—is unsustainable.
It's time to change the plan: time to meet the digital challenge with a robust digital response.
Schedule a Free Demo
Process Director sets the pace for your digital transformation. Schedule a free demonstration of Process Director, and discover for yourself how this unique BPM software platform empowers you to innovate, respond to market demands, and delight your customers. Or, contact us to learn more about how our BPM and digital transformation solutions have helped our customers conquer their digital challenges.