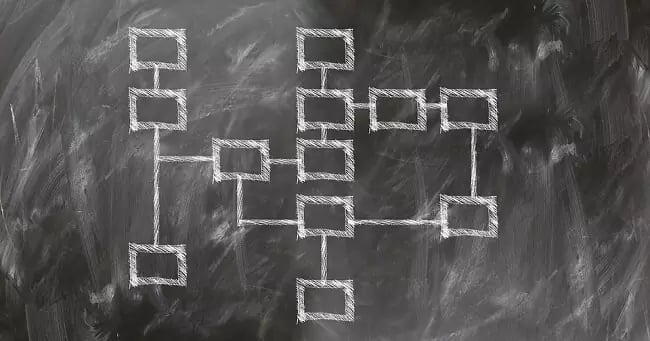 What is Business Process Modeling & Notation (BPMN)?
In the year 2000, the Business Process Management Initiative, a group of individuals intent on promoting the concept of BPM, gathered together and created the 'Business Process Model and Notation', or BPMN. This tome, now over 500 pages, has been managed by the Object Management Group since 2004 and serves as the authority for Business Process Modeling Language (BPML) today.
This language is based on flowcharts and graphical notations. The notations consist of four basic categories: flow objects, connecting objects, swim lanes and artifacts. Under these categories are an almost infinite variety of variabilities that combine in an endless series of ways to create Business Process Diagrams (BPD). All of this, with the goal of simplifying business activities and processes.
The Changing Times of BPMN
Unfortunately for BPMN, the default structure of applications moving in sequence is becoming rarer as times and technologies change. This lexicon has grown in an attempt to illustrate parallelism, but the end result is an increasingly complex tangle of notational language. Today's business has moved away from the linear structures of yesteryear and business process model and notation terminology is struggling to keep pace.
In the modern terrain of parallel execution, case management and increasing nuance, how is the digitally transformative organization supposed to clearly convey their applications?
BPMN Reimagined with BP Logix's Process Timeline™
Process Timeline is a business process modeling alternative that uses a newer modeling approach that is more advanced than any BPMN software . It is the executable model, not just a "view", that provides:
• Continuous critical path analysis
• Predictive triggers
• Earliest possible notice of potential future delay
• High efficiency
• Intrinsic parallel behavior
Process Timeline is "Constraint-driven". What does this mean? It means every Process Timeline activity wants to run RIGHT NOW…but it won't, until:
• Predecessors are complete
• Eligibility conditions are met
• Necessity conditions are met
And when you say "constraints", what are they?
• Process state
• Time (due/elapsed/predicted/etc.)
• Events
• Human actions
A few BPMN software advocates have attempted to bring some of the benefits of Process Timeline to that standard in the past—but without success. Process Timeline's workflow engine includes a unique constraint-driven architecture, offering benefits like AI-powered customized predictive and response behaviors, continuous critical path analysis, and implicit parallelism are simply beyond the reach of business process model and notation software and related standards.
Discover an intuitive, executable business process modeling notation alternative – Process Timeline.
Request a Free Demo
Request a free demonstration of Process Director BPM platform and discover for yourself how this unique business process management software platform empowers you to innovate, respond to market demands, and delight your customers. Or, contact us to learn more about how our BPM and digital transformation solutions have helped our customers conquer their digital challenges.