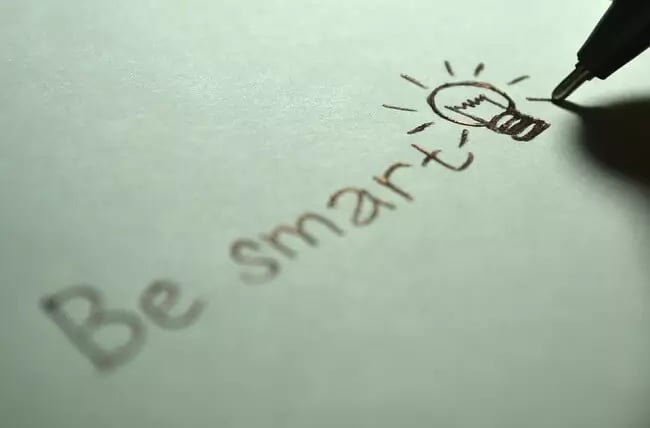 Before the days of smart forms, there was this material called paper. Do you remember paper? Thin sheets of pulped wood that we would walk to the bottom of the driveway each morning to collect, and then go to work each day to push about in exchange for a small stack of the stuff to put into our bank account? But those times have faded away (for most), to be replaced by forms software and more efficient business practices.
Transferring from paper to smart forms is a basic and essential first step toward digital transformation. An office culture should be created where, if someone drops off a sheet of this archaic material, the person receiving it should give them a look of confusion and betrayal. That being said, there is more to them than simply being a vehicle for information.
Process Director Smart Forms
For many organizations, smart forms play a pivotal role in wrenching company culture out of the past. But are you utilizing them them to their full capacity? Or are you simply transferring paper culture into a digital format? Process Director's dynamics forms software transforms electronic forms into process-driven, web-interfacing business tools:
• Set form behavior based on easily configured conditions (e.g., "show this section only while in workflow step A"),
• Pre-populate form fields with static data, or with dynamic data from web services, databases, or other digital forms
• Electronic forms software that easily configures eForms to display only the information the end user needs and is permitted to see
• Securely present forms outside the firewall without compromising your applications or data within
• Direct access to your organization's data, right on the digital form
• Fill dropdowns, search for information, or pre-populate fields—all without coding—using Process Director's intelligent data connectors
• Connect to data sources via SQL, web services, file uploads, and more
And those are just a few of the smart form's abilities. Process Director's electronic forms software gives users the ability to design responsive and user-friendly web interfaces for their process-driven forms and applications that deliver business-critical results.
Fundamentally, an exchange of information is the foundation of all business process management structures. Smart Forms should use this exchange to create immediate, meaningful results for you and your organization. Process Director's electronic forms software enables just that, and opens the door to a better way of organizing, and implementing results.
Request a Free Demo
Request a free demonstration of Process Director BPM platform and discover for yourself how this unique business process management software platform empowers you to innovate, respond to market demands, and delight your customers. Or, contact us to learn more about how our BPM and digital transformation solutions have helped our customers conquer their digital challenges.