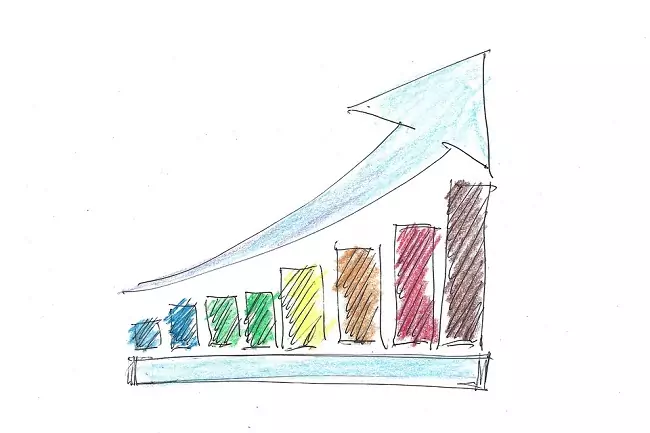 Clearly, no one can predict the future — however there is a significant difference between a 'guess' and an informed estimate. In our case, we derive our workflow and BPM trends by combining our knowledge of products, technology, workflow and BPM trends we've seen with the continuous feedback we receive from our customers, analysts and other influencers to develop what we believe to be an informed estimate.
Our customers in various industries, you see, are a fairly vocal bunch. Because we partner closely with them, we learn about their vision and the direction(s) they are pursuing. We also learn about what they consider to be hard priorities and daily realities. That combination of information and factors brings us to propose (and share) our view of key potential workflow and BPM trends in 2019 for business and IT managers:
Championing Simplicity: We are all aware of the vast number of digital workflow tools available to modern employees. As technology drives more of our lives, it also exerts a greater influence on almost every decision and action we take. This is neither good nor bad. The reality, however, is that the sheer number of options we have for applications, tools, processes and devices can become stressful and difficult to manage. We believe that one of the workflow and BPM trends in 2019 will be that BPM companies will take measures to reduce technology options and, instead, rely more heavily on processes, checklists and repeatable methods to create desired behaviors. Organizations will use processes that are easy to build and change as-needed, updated when necessary, and managed by the business users themselves, reducing the reliance on IT. Business managers will seek solutions that allow employees to be productive on-the-fly and make an impact in real-time to company operations.
A Prediction about Predicting: Time can be both the greatest asset and, potentially, biggest enemy, of any business. Failing to meet a schedule or not delivering on expectations can be disastrous. Having insight into your organization's operations and rhythm, then applying that information to 'predict and prepare' is one of the most important advantages a company can have. We believe the BPM trends in 2019 we are going to see is that more organizations will be insisting on using analytics to provide insights. They will anticipate and predict outcomes based on both historical references and current operations. These companies are going to plan and allocate resources more effectively, becoming more agile and efficient.
The Value of Collaboration: 'Mobile' is a BPM trend that has clearly changed the nature of how we work. It has given employers who offer the ability for employees to work remotely a huge advantage— and has accelerated the time it takes to complete approvals and, often, tasks as well. With technology providing a foundation for productivity and communication, companies can utilize the best talent irrespective of where employees choose to live and work. Remote workers, however, have not always been able to take advantage of real-time interfaces — and this has been a challenge to that strategy. We predict that some of the workflow and BPM trends in 2019 we will see will be that companies will 'implement collaboration' at a greater level driven by workflows that keep employees engaged with one and other more easily ("collaboratively") resulting in increased productivity. These capabilities will come in the form of process-driven tools that encourage workers to distribute, share and create together.
A Different Kind of Workforce: The job market is hot and all indicators suggest it will remain so in 2019. As with any cycle, however, there is a shift happening that will have waterfall effects regarding how people work in the coming years. More millennials will be hired in 2019 than at any other time; in fact, for the first time in a while, the Gen X'ers will become a secondary group. We expect millennial workers to be dedicated and passionate. Moreover they have grown up with technology and expect there to be very little difference between the technology they use for social purposes and that in their work environment. Employers who will win the war for talent will do so partly by providing recognizable interfaces and technology infrastructure that this younger generation will be comfortable using.
The Shrinking IT Department: As more applications run in the cloud and use more consumer-oriented interfaces, there is less reliance on IT departments to deploy, maintain and manage apps and support users. While IT is, and will always be, a critical element of every enterprise, the infrastructure that was used in companies in the 90s is very different from what we use today. We believe the will probably see less direct hires in IT, but more hiring among LOB managers who have an understanding of IT basics. The key will be ensuring that employees can address most of their own issues using tools with interfaces and dashboards that enhance decision-making.
We would love to know more about your BPM trends and plans for 2019— and how we can help you achieve them. In that spirit, we invite you to meet with us so we can share information about how workflow and BPM can help your organization in the New Year.
About BP Logix
BP Logix is a BPM vendor that offers Process Director, an innovative business process management engine combining the power of BPM software with the flexibility of rapid application development—with no programming. Electronic forms, workflow automation software and BPM case management solutions are just the beginning of digital app development. Process Director combines the easiest and most efficient workflow engine in the industry with a rich set of tools offering snap-in data integration, rapid prototyping and release, and comprehensive reporting and analytics.
Schedule A Demo
The new Process Director 5.0 is transforming the above-stated predictions into reality by utilizing BPM and AI and BPM and IoT to enhance predictive analysis, create dynamic business rules and facilitate collaboration within cases. Schedule a private demonstration and learn what Process Director will do in assisting your organization with its digital transformation goals.