Deciding on a BPM and Workflow Vendor

After many rounds of internal reviews, building requirements and validating various BPM vendors and their BPM software and workflow software solutions, I have chosen a BPM vendor to implement BPM software and workflow software across our company. This is important because I have made the case for why it is so badly needed. And in the course of doing that, I have many important people watching the project to ensure it delivers results and value.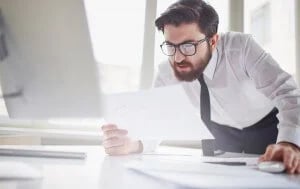 The review and validation process for any new product is always challenging. You are given a lot of attention from potential BPM vendors, but more often than not, they just want to tell you about their product (and are not very good listeners.) Sure, it is fun to be courted, but the attention wanes quickly when you realize that some of the BPM vendors aren't being honest with you, or you discover, after a big investment of time, that their product simply cannot deliver what you need.
Because of our due diligence in our search for BPM vendors, we made it very clear what we wanted in a workflow solution and how it should work with our existing infrastructure. We went to great lengths explaining to multiple BPM vendors our company culture and how technology is used: We let them know our IT department is already over-worked and not able to respond to change requests as quickly as they or we would like, that our sales team operates mostly in the field and requires mobile and cloud capabilities, and that our users are getting younger and more accustomed to consumer-like user interfaces.
The result: We chose a BPM vendor with a workflow automation software solution that provides functionality that no other product could deliver, get an experienced vendor who listens more than talks, a company that is already over-delivering and wants to partner with us to ensure that our feedback and experience are considered as they add additional functionality into next versions of the product.
That last part is really important to us. More than price or any other factor, knowing that the vendor will be involved and available to us after the PO is signed is so important! I can't say we have been burned too badly in the past (as we are cautious), but we've heard lots of war stories about BPM vendors selling a product, upselling services, and then upselling further when later versions are introduced. That is part of their model, and I understand that. But the vendor we chose is already proactively addressing our implementation —and our comfort level about the kind of people they are speaks volumes. Our executives and I, myself, have a great deal of trust in them.
There were four elements that made this the right choice for us in terms of product fit within our organization and how we anticipate it growing. Some BPM vendors had one or two of these, but none had all four — and none had the flexibility to adapt to our changing needs. We fell in love with these aspects of the solution:
The time continuum: Falling behind, or being unaware of when activities are happening, and not properly setting expectations can lead to potentially disastrous consequences. And that's precisely the problem we are trying to solve: getting better insights and a deeper understanding of what we can do — and how long it will take. After validating and reviewing multiple BPM vendors in 2019 and their solutions we chose one that can look at the dimension of time within our environment. Their BPM technology includes a workflow engine that provides early notice of potential delays and the ability to subsequently intervene to correct the course we are on. This advanced BPMN software solution also provides workflows and processes represented as "what if" scenarios, which gives us the ability to anticipate the impact of hypothetical situations. These cannot be represented, or acted upon, through 'typical' BPMN flowcharts.
No coding needed: When meeting with various BPM vendors in 2019 I stressed that we needed a workflow tool for process owners, not programmers. Understanding the impact of an action is very different from knowing how to use REST APIs to pull data from different repositories. Previously we relied heavily on IT to make changes to our processes: build requirements, code the changes, test them, and then roll them out. With IT drowning in requests and application backlog, that paradigm no longer works. We want our people to make changes they determine are necessary to the processes directly. The solution we chose is FOR and ABOUT the people who are involved in the processes. The process itself is not necessarily the goal; outcomes are. Having a BPM tool with rapid application development capabilities that can be used by our team will keep them engaged and ensure that processes are operating efficiently. Our solution provides an intuitive graphical user interface that makes building, deploying and managing processes easier. The result will be greater time-to-value from our processes and business operations.
Deployment options: I explained to multiple BPM vendors how I am looking to move most of our applications to the cloud to minimize spending, simplify our infrastructure and reduce the IT workload. Our new solution can be implemented and used on premise, in the cloud, or a hybrid of both. This gives me the flexibility to determine what works best for us. In some ways, I feel that getting a sign-off for this BPM and workflow solution is, by itself, a huge step for our organization. At the same time, this might be 'just the right time' to initiate my cloud plans. From what I have seen, the tool is optimized for the cloud, can extend business processes more broadly across our enterprise and into third parties (like customers, partners and suppliers). This flexibility and functionality will serve us well as we grow.
Extensibility and enterprise application integration capabilities: Our organization is becoming more complex. That said, we do not want it to also become more complicated. We rely on internal data from our enterprise applications as well as from third-party repositories. Without those, we would not have a complete picture of what our company is doing or how we can address problems that arise. After meeting with various BPM vendors in 2019 we chose a solution that has APIs, workflows, forms and business rules, offers, hooks and callouts that support scripted interactions. We will also be able to access data through extensive web services and APIs because the solution adheres to WSDL and works with REST-enabled applications. With BPM application and workflow application integration and document imaging integration built-in, I'm confident that we will not only be able to meet our needs now, but also as we grow, change and adapt.
Now, with our list of BPM vendors narrowed down to just one in 2019, our decision is made and we are moving forward. There will be a lot of organizing and planning that need to happen, but we are closer to our goals already — and I am incredibly excited to request a demo and move to the next phase.