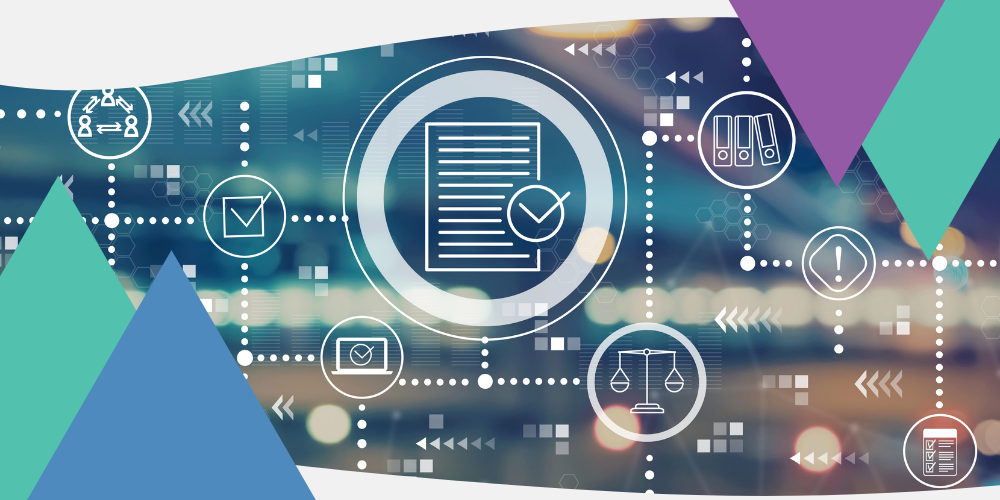 IT Process Automation (ITPA) is an approach to streamline IT operations through automated workflows. An analysis conducted by McKinsey at two financial services organizations revealed that a staggering 90% of IT departments were focused on inefficient and manual tasks such as testing, code-fixing, and maintenance. ITPA automates these kinds of inefficient, repetitive, and manual IT processes to improve operational efficiency and eliminate costly human errors.
A few widely-known ITPA use cases are:
Service request handling
Bug reporting and testing
Compliance monitoring and IT security
Incidence response, messaging, and notifications
IT asset tracking and management
Server automation (automation of server shutdown and restart, and automation of server disk space cleanup)
Network automation (deploying patches to network devices and triggering upgraded configuration settings)
As ITPA becomes increasingly popular and beneficial, Gartner predicts that 40% of Infrastructure and Operations (I&O) teams in large enterprises will use AI-augmented automation to improve IT productivity and achieve greater agility by 2023.
We put together a complete guide that reviews the steps involved in IT process automation and explains how it benefits enterprises across all industries.
How does IT process automation work?
IT departments should create predefined events or workflows before setting up ITPA tools. For instance, the IT department may need to create a bug-tracking workflow involving steps such as capturing bugs, prioritizing bugs, assigning bugs to the relevant team, fixing bugs, and pushing the fixed code to deployment before setting up an ITPA tool.
An ITPA tool can automate workflows using three vital steps, which include:
Monitoring
Trigger
Reaction
1. Monitoring
ITPA tools may monitor the performance of the system against the pre-defined performance metrics until a trigger or a defect is detected. For instance, the bug-tracking ITPA tool monitors for bugs in the software application until a bug is detected.
2. Trigger
When a trigger is detected, the ITPA software starts the automated workflow. For instance, when the bug is detected in the software application, the bug-tracking ITPA tool would start the next workflow (in this case, perhaps fixing or isolating the bug) automatically.
3. Reaction
The ITPA tool then automatically performs all tasks involved in the workflow as a reaction to the trigger. For instance, the bug-tracking ITPA tool automatically executes the workflow that involves capturing the bug in the relevant format, prioritizing the bug (based on its intensity of impact), and so on.
How does it differ from business process automation (BPA)?
Business Process Automation (BPA) is an approach to streamlining general business functions with the help of digital technologies. Though both BPA and ITPA automate manual and repetitive tasks, there are several differences between both of these approaches.
| | | |
| --- | --- | --- |
| | Business Process Automation | IT Process Automation |
| Focus | The focus of BPA is broad as it is concerned about the entire organization. | ITPA is narrowly focused on the IT department and technical processes. |
| Automated tasks | BPA can automate business functions encompassing all departments. For example, a BPA can automate the HR practices such as hiring, onboarding, leave management, and performance management. Likewise, BPA can automate finance-related tasks such as accounts payable, payroll, invoicing, and tax compliance. | ITPA tools streamline business functions encompassing only the IT department. For example, an IT process automation software can automate IT processes such as service requests, change requests, ticketing systems, asset management, and compliance. |
| Complexity and skills requirement | Users don't need to have advanced coding skills to deploy BPA tools. Even a citizen developer who does not have coding knowledge can deploy low-code or no-code automation tools that streamline simple and daily tasks. | ITPA tools are often deployed by technically savvy IT teams to automate complex IT processes. These tools are built with advanced functionalities that require higher-level skills to deploy. |
Main benefits of IT process automation
ITPA plays a vital role in the digital transformation of the business. It helps the organization improve the efficiency of IT service delivery. Here are some of the other main benefits of ITPA to businesses:
Cost-savings
IT businesses waste a lot of resources on repetitive and manual processes. For example, Managed Service Providers (MSPs) spend huge amounts of money on the Service Desk. Nearly 40% of calls that a MSP service desk receives are about password resetting. According to Forrester, a few large-scale organizations spend over $1 million for password-related support costs. The average service desk labor cost for a single password reset is $70.
An ITPA enables MSPs not only to automate routine tasks, but also to create a self-service interface that allows their customers to remediate incidents such as password resetting on their own. The self-remediation helps MSPs save money that they otherwise spend on password resetting help desk service or other menial requests. Gartner also predicts that hyper-automation technologies may help enterprises reduce operational costs by up to 30% by 2024.
Increased transparency between tech teams and management
Automation makes internal processes more transparent. ITPA tools not only show business users what the process looks like, but also the status of the process after it starts. The authorized people can control who can view the process and give user-based permissions.
By implementing ITPA tools, the management of the enterprise can track the status of network infrastructure and collaborate effectively with tech teams to improve the compliance, security, and efficiency of the IT operations.
Improved productivity and better utilization of IT staff
In a recent survey, 74% of IT and engineering leaders said that process automation helped their human resources save up to 30% of the time previously spent on manual processes.
ITPA software tools enable enterprises to free up qualified IT personnel from doing manual tasks and engage them in activities related to strategy, innovation, and technology. The productivity and utilization of staff can be measured in various ways, including employee time savings, cost savings, and faster operations.
Mitigate costly IT and human errors
One of the most obvious benefits of ITPA is that it mitigates costly human errors.
Did you know that most service outages are caused by human intervention? In fact, on February 28, 2017, Amazon Web Services S3 got disrupted due to a small mistake done by an authorized executive.
According to Amazon, the glitch happened after the person wrongly entered the command which resulted in the removal of additional servers. This human error took down Amazon Web Services for around 4 hours. An ITPA tool might have helped prevent the Amazon Web Services S3 outage caused by human error. Enterprises may need to implement ITPA tools to mitigate costly IT errors.
Increased compliance
ITPA tools restrict unauthorized data access and improve compliance through granular process monitoring, automated reporting, and audit trials. For instance, enterprises need to change server administration passwords every 30 to 90 days as per the security compliance standards. ITPA systems can automate and complete this laborious and time-consuming task with zero error and meet the compliance requirements.
Likewise, an ITPA tool can run an automated workflow to check if servers, applications, and networks meet the compliance before triggering and performing an update.
IT Process Automation Solutions with BP Logix
IT Process Automation tools work just like Business Process Management (BPM) or Robotic Process Automation (RPA), but they are narrowly focused on IT operations. Enterprises can use ITPA tools for network automation, server automation, storage automation, and application automation. ITPA tools, powered by artificial intelligence and machine learning, are often built with advanced functionalities that require technical proficiency and coding skills to deploy.
A few main benefits of ITPA are cost savings, increased compliance, reduced human errors, improved productivity, and higher transparency among internal staff. Enterprises may need to implement ITPA tools to improve the accuracy, speed, and efficiency of IT operations.
Discover how the Process Director, a workflow automation software from BP Logix, can help you automate your IT workflows and improve the efficiency of IT service delivery.
Get in touch with us today to learn more!