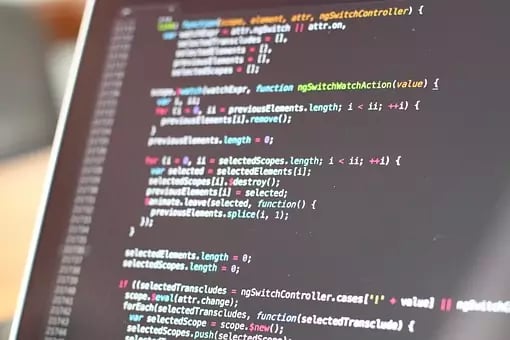 Pointing a finger at a team and saying, "Be innovative," won't lead to success. However, creating an environment that allows for innovation, agility and a fast turn-around will. This is where a rapid enterprise application development platform comes into play.
If innovation is a core value of a company, there are several benefits to implementing an enterprise application, like Process Director.
Benefits of An Enterprise Application Development Platform
The development of enterprise applications have helped organizations in a variety of industries and sizes with a variety of tasks, including collecting more information from customers, staying in touch, vendor connectivity, and digital forms.
But it doesn't stop there. Here are a few more ways an enterprise application development platform can benefit businesses.
Automate Processes
An enterprise application development platform can streamline processes that include repetitive tasks or data, even if the data is in multiple software platforms. It also reduces input redundancies by creating a single silo of information.
Simplify
Learning curves can be steep when new programs are introduced. Application development helps smooth out processes by combining data into its most useful form. Compiling data becomes easier by eliminating the creation of more IT work or re-training staff on a new software program.
Share Information
A single location for information, accessed by a variety of people at different security and/or access levels, allows the most current and relevant information to be used for decision-making. Consolidating information will reduce errors and foster more collaboration.
Long-Term Vision
Overall business growth for the long term is the goal of innovation, and application development takes this into consideration. Agile enough to grow and shift, low code platforms can assist with everything from getting a CRM to integrate with an e-mail campaign, manage disruptions in vendor-supplied materials, or stay compliant with changing laws.
Better Management
Enterprise application integration allows current information to be better managed and bridges the gap between software programs that don't normally "talk" to each other. This creates a dashboard that allows for cleaner business processes.
With all of these opportunities, you and your team are freed up to focus on work that inspires, to see the big picture, to collaborate. Spending less time on the details that are now automated means more time for innovation.
Process Director for Enterprise Applications
Process Director is a perfect fit for companies looking for a complete and simple solution for streamlining business processes. Our enterprise application development platform is able to scale with business growth and innovate along the way. Continually reducing redundancies and having access to quality, high-level information, is the key to true business process management and profitability.
Ready to discover Process Director's capabilities? Contact us to see how Process Director can simplify the most complex business systems.