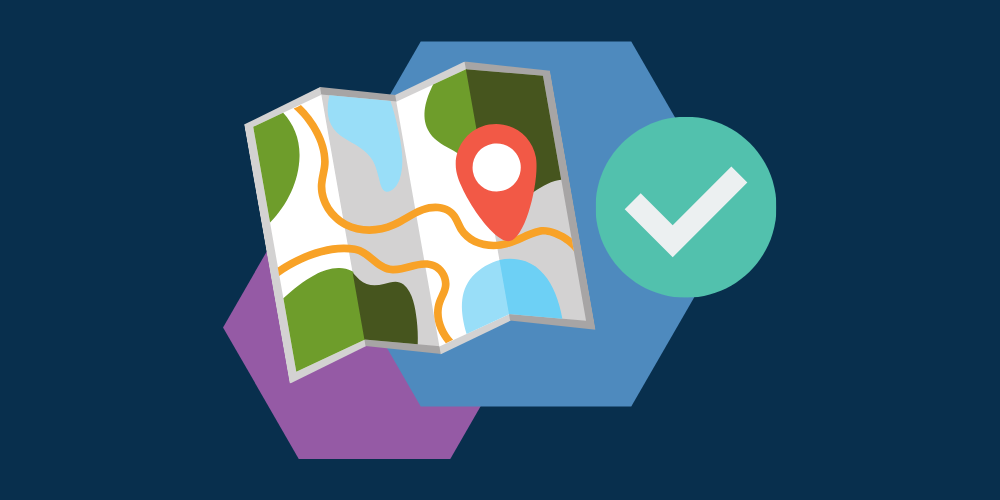 A new employee roadmap can be an effective way to get your HR onboarding processes "on paper," so that you can then review both their effectiveness and their fit to the current needs of various stakeholders within your organization.
Let's explore how and why such a roadmap is good policy, as well as the many ways to optimize the process using thoughtful planning and cost-saving HR automations.
The importance of the employee experience
As has been greatly underscored by the current, hot job market, the success of your organization in pursuing its financial and business goals depends in large measure on how your employees view their experience(s) working for and with you.
Employees who benefit from a clear, thoughtful, and efficient new employee roadmap will contribute towards greater retention in your organization. This reduced turnover will have a net positive impact on recruiting costs.
Additionally, employees who are happier, more informed, and feel valued – all byproducts of smart and thorough onboarding, in addition to general company policy and culture – generate increased productivity.
Taken together, these two benefits of smooth onboarding (decreased turnover and increased productivity) help improve workplace culture.
So, let's explore how to ensure that you're doing everything you can with your new employee roadmap to optimize for such benefits and improvements.
How to improve your new employee roadmap
Remember that metaphorical "piece of paper" we start with, that outlines your current onboarding process?
Hopefully, it's digital by now. But a more important question is whether you're taking full advantage of all the opportunities to develop the best roadmap for your new employees.
1. Sync related processes
In a word, we recommend client's "sync" related and overlapping HR processes with smart automations. This commonly manifests as a streamlined system that identifies and removes redundancies – or introduces new efficiencies – into your recruiting, preboarding, and onboarding cycle.
The main benefit of this approach becomes immediately apparent once implemented: a seamless experience, visible end-to-end, of the entire initial employee experience. In addition to cost-savings and the good impression it makes on new hires, HR leadership is able in this way to identify areas of future improvement within your evolving new employee roadmap.
2. Develop a standardized provisioning checklist
Imagine you're a new employee. It's your first day. You have everything you need to hit the ground running. Sounds perfect, right?
Except this is still a rare scenario, in too many organizations.
With the right groundwork, and smart automations, your HR department can stand out in this key area to new employee onboarding.
Here are some examples of what can be included in a standardized provisioning checklist:
Computer
Office supplies
IT accounts
VPN access
Other equipment
Facility access
Parking pass
Welcome package
Standardization doesn't mean inflexible. With solutions like those offered by BP Logix, provisioning can be customized to your organizational needs, no matter the industry or administrative structure.
With everything listed in one place, HR leadership can enable management and departmental leadership to automate as much provisioning fulfillment as possible, leaving more time for important tasks like job fulfilment and company growth.
3. Engage with new hires before their first day
While a relatively simple and straightforward recommendation, pre-engagement merits a special mention when it comes to your new employee roadmap.
After the offer and acceptance, and before the official start date of your new hire, consider systematically equipping your new colleagues with the option of getting a head start. It helps both parties to clear some paperwork before engaging in the exciting but potentially overwhelming task of getting started in a new role.
Engaging with new hires before their official start can help smooth out the earliest days of a new business relationship, to the benefit of everyone.
4. Digitize new hire paperwork
Not every organization has digitized their new hire paperwork yet. Often, this is just something that's gotten kicked down the road. That's okay. But revisiting or rebooting your new employee roadmap should start with digitization.
As in – everything. There's no need to fill in any gaps with paper forms, anymore.
Digitization makes everyone happier. Critical for remote-first and/or hybrid workplaces, but arguably just as or more important for physical office spaces, digitization reduces clutter (and your carbon footprint), speeds up form-filling, and enables data sharing across departments.
5. Assemble a welcome package
Perhaps you've seen them in snapshots posted to LinkedIn. A welcome package can be an opportunity for more than simple data collection, for forms and regulatory requirements.
Welcome packages impress employees, help them to feel connected at the onset of their work with your company, and they contribute to retention increases of up to 82%.
Some items you might include in a welcome package:
Welcome letter
"Getting to know you" survey
Welcome gift
Business cards
Company swag (mug, notepad, koozie, etc.)
Employee handbook
Org chart/directory
Info on company tools, office amenities and perks, nearby eateries and cafes
It takes just a little bit of upfront effort to plan and fulfill welcome packages, with high dividends paid back to you in the form of boosted retention and productivity.
6. Assign an onboarding buddy
Before remote and hybrid work became more common, many organizations large and small would often consolidate new employee onboarding processes into an orientation day. While this can still work, in today's workplace this same motivation to build culture and speed up onboarding can be achieved by assigning onboarding buddies or cohorts digitally (and/or IRL).
An exhaustive new employee roadmap will focus on softer benefits like this along with other more tactile solutions. Help new hires acclimate by pairing them with others who might know more directly how they are feeling in their first days.
7. Home Run swing – knock your "day one" agenda out of the park
If we're mentioning retention goals again, it's because we've seen firsthand how valuable it is to our clients. On top of streamlining as much as possible, and as a supplement to other efforts to provide your new hires with a warm welcome, knocking your employee's day one agenda out of the park is a great way to impress them and make onboarding more comfortable.
A strong first day agenda might involve:
An office tour (bonus points for creativity)
Meet-and-greet with team/leadership
1:1 with direct manager
1:1 with onboarding buddy
Welcome lunch or other social event
Much of what we're discussing around your optimized new employee roadmap is about clear, direct, thoughtful communications with new hires – and a winning day one schedule sets the tone in this regard.
8. Develop a 30/60/90 plan
Make it clear, document goals and milestones, establish expectations at the onset.
With things like automated onboarding helping to clear the busywork at the start, a firm and clearly communicated 30/60/90 onboarding plan will see so many positive returns for both your organization and its new hires.
Productivity will benefit from such a structured plan, as will morale.
9. Streamline training and orientation with online learning
Especially when paired with many of the above strategies and tools, employing online learning for new hire training and orientation can provide additional onboarding efficiencies. It also documents regulatory compliance efforts and makes them easily reportable.
Finally, especially for trainings that are important but don't require you or other leaders to necessarily be "in the room", online learning provides a speedier process for employees eager to go at their own pace – and then get to work on their day-to-day responsibilities.
10. Get feedback from new hires
Last but not least, a comprehensive new employee roadmap will create space for many feedback touchpoints. Automation can help again here, but whether you use it or choose to check in manually, it's worth engaging new hires at regular intervals to see how things are going for them. Take advantage of their perspective to identity improvements or new additions to your roadmap.
Process automation: The core of your roadmap
As has hopefully been made clear, process automation for your employee onboarding can introduce many efficiencies and benefits into your new hire roadmap.
At BP Logix, we've designed products that maximize these efficiencies, while also leaving room for custom solutions built to the unique needs of your organization.
To more closely explore how process automation can take your new employee roadmap to the next level, set up some time with BP Logix to demo our software.
Better retention, higher productivity, a happier workplace culture – all these and more can be won by smarter, faster, error-resistant new hire data collection and processing.