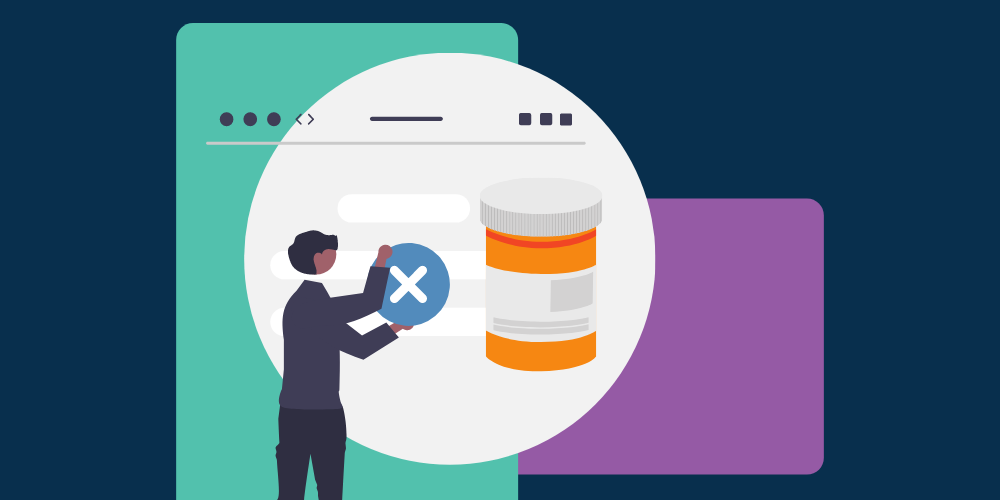 With all the hard work that goes into the complex and delicate process of medical innovation, the last thing pharmaceutical and biotech companies want is to see publications delayed by an incomplete or unnecessarily lengthy debarment check process.
The good news is that new technologies can now automate and introduce new efficiencies into checking for debarments.
Let's dive into a comprehensive refresh about what debarment checks are, how they work, and how to work them into your pharmaceutical publication processes so that you can more readily identify the advantages of refreshing your company's approach to this regulatory responsibility.
What is an FDA debarment?
In regulatory terms, a debarment is when an individual, organization, or any affiliates are excluded from conducting business with a federal agency.
In the case of the Food and Drug Administration (FDA), there are two types of debarments that apply to the development, approval, or regulation of food and pharmaceutical products:
Mandatory debarments

are the result of a felony conviction for the individual in question. These debarments are typically permanent.

Permissive debarments

usually result from an individual's misdemeanor conviction or a conviction of accessory or conspiracy charges. Corporations can also be debarred for a period of time for direct or indirect violations of FDA law. Permissive debarments can last up to several years.
The FDA maintains a list of individuals who have been convicted of felonies (permanent debarment) and misdemeanors (permissive debarment) related to the development, approval, or regulation of a pharmaceutical product.
What are the business risks of collaborating with debarred individuals?
Working with debarred individuals or entities could have serious ramifications on the development of pharmaceutical products. For example, if a debarred individual is found to have contributed on the planning or development of a new pharmaceutical drug or device, the company and team associated with the project could face fines, delays, and potentially even the temporary debarment of organizations that have neglected to terminate debarred individuals in their employ.
Failure to identify the engagement of debarred individuals or entities can have serious repercussions on the publication and on the company at large. Fines can reach levels of $250K per debarred individual or $1M per organization.
Consider how the failure to screen for or terminate a debarred person would impact your competitive edge in the market. Years of hard work and investment could be jeopardized by a few bad faith collaborators.
With so much at stake, how do medical affairs teams in the pharmaceutical industry ensure they are working above board? By performing thorough debarment checks.
The importance of debarment checks
A debarment check ensures that you have not hired debarred individuals or contracted with debarred entities at any point in the process of bringing a drug to market. When applying to the FDA for approval of a drug, medical affairs professionals at pharma and biotech companies are required to certify that they have not and will not engage in such a hire.
Regular debarment checks are necessary to avoid regulatory penalties, not to mention the bad press or approval delays that could also result for your business if you fail to catch a debarment issue.
When it comes to publication management, the debarment check protects your company against liabilities financial, reputational, and even social. Thorough and regular checks help medical affairs professionals avoid costly fines, protect against damage to company credibility, and prevent go-to-market delays. They also protect consumers and help to maintain the integrity of the FDA as it works to protect consumers as well. When debarment checks work as advertised, it benefits everybody.
Ensuring ongoing compliance with the FDA debarment list
Of course, with the FDA debarment list being continuously updated, ensuring compliance requires ongoing debarment checks. This does not mean that the process has to remain laborious, or turn into a cost that you "just have to eat."
This is where automation comes in. With the power of low-code automation, medical affairs professionals can build a solution designed with their complex SOPs and compliance requirements in mind — all without having to spend an unreasonable amount of time and money on manual or outsourced debarment checks.
Automated debarment checks in publication management
The benefits of automation in the publication management process, including debarment checks, are numerous.
First, consider the sheer number of administrative tasks that medical affairs teams need to complete to support the development and approval of a new drug, in compliance with regulations both domestic and international.
Extending to debarment checks and beyond, smart automations that fit to your existing processes and workflows are sure to introduce new efficiencies that save time and money, resulting in better margins on R&D as well as greater speed-to-market.
PubPro by BP Logix was created with these specific goals in mind. With PubPro, medical affairs directors and managers can:
Manage publication process timelines, including via metrical data for identifying efficiencies and bottlenecks
Intelligently route and approve tasks
Collaborate across document authoring, to conduct quality checks and manage feedback
Customize reviewer assignments
Resolve high-stakes compliance gaps, including debarment checks and training verifications
And more!
This robust automation system produces many efficiencies, including ensuring compliance more quickly, so that you and your team can focus less on administrative work and more on the remainder of the publication management process. PubPro can conduct automated debarment checks for not only the FDA database, but also the OIG (Office of Inspector General) and SAM (System for Awards Management) databases.
Improve compliance and speed up your publication process with PubPro.
Contact us today to learn more about our solution built for medical affairs teams.