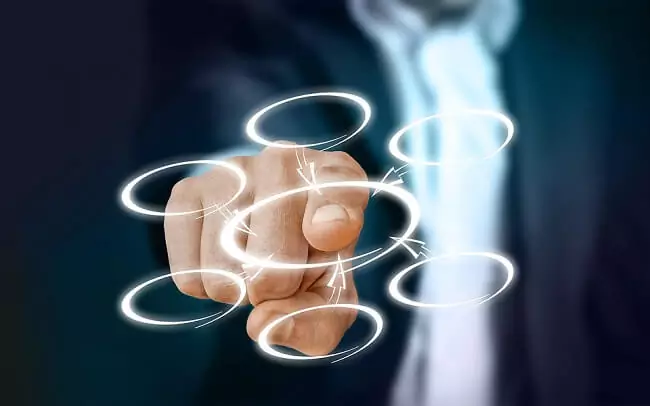 Business Process, Digital Applications, and Digital Transformation Solutions
In today's hyper-connected global economic environment, companies are racing to identify and adopt effective digital transformation solutions to engage customers and stay competitive. As a result, BPM software—already the gold standard for developing custom, process-driven digital business applications—is itself evolving to meet the needs of the digital enterprise. BP Logix Process Director is emerging as the digital process automation (DPA) platform of choice for trailblazing private- and public-sector leaders, who count on the award-winning digital process automation platform to stay a step ahead of nimble competitors, shifting markets, and fluid supply chains.
Your organization relies on digital applications to provide the features and experience that set you apart from the pack. No application operates in a vacuum, however: end-to-end engagement means relying on digital channels for communication, engagement, and transactions. From every corner of your business, you need to reach everywhere—in the cloud, on mobile devices, and yes, even embedded inside the Internet of Things (like smart homes and self-driving cars). In short, you need digital transformation solutions to be able to build process-driven business applications that meet your customers, partners, and stakeholders, wherever and whenever they prefer. And you need to do it:
Quickly. Rate of change is the signature metric of the digital era. Process Director is the platform of choice for no-code, rapid application development in a DPA environment. Process Director gives you all the workflow tools you need to develop fast, deploy easily, and improve on demand.
Broadly. Your customers can already order a pair of sneakers, catch a ride home, or pay their bills at any time of the day or night, using whatever device happens to be convenient. They expect no less from you. Process Director digital transformation solutions are driven digital applications are cloud natives, boasting a responsive, modern user interface that moves easily between phone, tablet, and desktop.
Securely. In the rush to share more information, with more people, on more platforms, GRC solutions (governance, risk management, and compliance) can easily become the first casualty of your DPA effort. Fortunately, Process Director digital transformation solutions ensure that your business rules are applied to every application, that every action is logged, and that every actor is accountable.

As workflow software once matured into business process management systems, BPM is now evolving into digital process automation, the linchpin of the digital enterprise. With its focus on rapid development, easily configurable and dynamic user experience, and strong governance features, Process Director sets the pace for digital transformation through digital process automation.
About BP Logix
BP Logix is a BPM company that offers Process Director, an innovative and powerful business process management engine combining the power of BPM software with the flexibility and leverage of rapid application development—with no programming. Workflow software and eforms are just the beginning of digital app development. Process Director combines the easiest and most efficient business process management and digital process automation software in the industry with a rich set of tools offering snap-in data integration, rapid prototyping and release, and comprehensive reporting and analytics. Check out these BPM examples to see how customers in every sector are successfully using Process Director to prepare and deliver transparent, end-to-end digital applications offering engaging customer experience, robust business process governance, regulatory BPM compliance, and smooth, efficient operations. Contact us to learn more and schedule a free demonstration today.