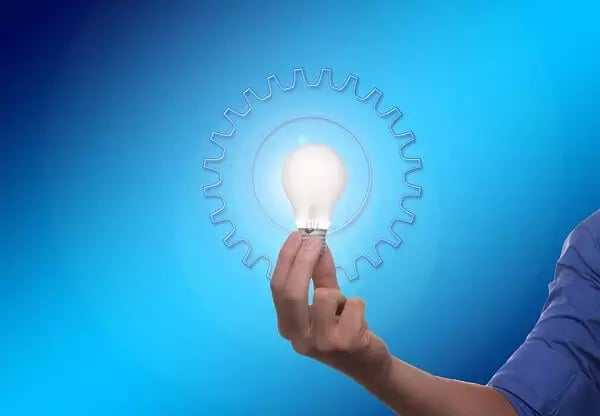 Business Process Management Software Evolves Into Intelligent BPM
The evolution of BPM technology, like most technology, has happened quickly. Within the industry, we have seen great strides and early adopters have come along on that journey to see truly revolutionary advances. As more enterprises look to streamline business processes and build leaner, more efficient business models, so must BPM technology become more effective. Intelligent BPM software (iBPMS) is then the evolution, a choice to keep improving by leveraging analytics and intelligence capabilities.
What qualities make Process Director an Award Winning iBPMS Solution?
Process Director low code/no code BPM technology is ever evolving. Below are some qualities that make Process Director an award winning iBPMS solution:
Artificial Intelligence

Process Director offers new AI capabilities. Virtually any kind of information-document length, repair history, even weather data – can be used to predict process behavior. Process Director business process management software provides easy-to-use BPM tools that enable you to access these BPM AI capabilities, whether you are a data scientist, process owner, or business analyst- with no programming required.
Internet of Things (IoT)
Process Director's AI capabilities are seamlessly integrated into Process Timeline (BP Logix's patented business process automation solution) enhancing and reinforcing it's already industry leading predictive features. Process Director goes even further, making the same machine learning tools it uses internally available for you to exploit in your custom digital applications. Connect this foundation of Big Data streams using Process Director's BPM IoT integration, and the possibilities are endless.
Mobile BPM
Mobile BPM technology is allowing technicians who work remotely in the field to access specialized applications for more complete data, faster processing and reduced redundancies. Developed quickly with minimal coding and integrated with the office via the cloud, these low code applications support everything from logistics to approval workflows, installations and inspection processes.
Social BPM
Great and consistent customer experiences are one big way intelligent BPM is changing the face of business. Automation in response to particular client actions and predictive responses to customers are creating better engagement, interaction, and sales.
Cloud based BPM
Through Process Director's cloud based BPM technology, you can create processes that utilize the best of online products such as Dropbox, Google Docs, SharePoint, Salesforce and more. Easy integration means you are never stuck with an outdated, archaic system. Cloud-based BPMs are agile, transformative, innovative and always improving, just like your business.
Workflow Automation
Workflow automation allows redundant tasks to be handled consistently so human capital can focus on higher business functions. Again, consistency is a goal of iBPMS solutions and automation means less gaps in both simple and complex workflows, including data entry, compliance and approval based business processes.
Process Timeline™

Process Timeline is a unique feature of BP Logix Process Director that allows for customized and predictive analysis for better workflow management. Before the evolution of iBPMS, workflow management wasn't much more than sequential task lists lacking the ability to adjust when "real life" happened.
Case Management Solutions
Case management solutions require the ability to have "exceptions to the rule". Being able to have workflows that are event and/or time driven, plus any ad hoc activities, and sequential workflows all moving toward the same outcome, are critical. Without iBPM, these types of business processes can experience significant loss through redundancies and down time.
To learn more about Process Director business process management software and how its BPM technology has evolved visit our BPM capabilities page.
Process Director is your intelligent BPM solution. Ready to see for yourself? Contact us for a free Process Director demonstration from a BP Logix business process management expert.