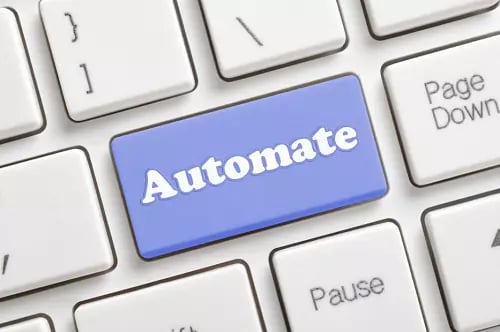 Business process management and workflow automation began within the manufacturing arena but have spread into other industries due to the many benefits of business process automation they offer. Automating processes, managing documents, and meeting compliance regulations have become the concerns of growing enterprises looking to technology based BPM software.
What problems are businesses looking to resolve with business process management software? What are the benefits of business process automation with BPM software? Here's what we know:
4 Benefits of Business Process Automation With BPM Software Implementation
Benefit 1: Eliminate inefficient manual processes
One of the major benefits of business process automation with BPM software is the automation of paper heavy or manually driven processes in order to streamline the processes. Many workflows follow the same patterns, so automating them can make them more efficient and reduce errors. For example, using responsive dynamic electronic forms creates consistency in reporting. These eforms can be filtered into searchable databases with varying permissions accessible by the user. This means less double entry, less potential errors, and searchable consistent reports.<
Benefit 2: Make management decisions based on real-time data
By automating processes with BPM software, management can see what's happening to workflows in real time. This means they can easily discover bottle necks in the process and even intervene, if needed to keep things running smoothly. Process Timeline, Process Director's patented business process automation technology, allows for the use predictive data to capture and correct issues faster, avoiding down time.
Benefit 3: Accountability when it comes to compliance
Industries faced with compliance demands must have systems in place to keep consistent records, and have them archived and searchable. Compliance automation can allow for built in accountability, user permissions to access specific information, alerts/notifications, reporting capabilities and document history. Process Director's compliance automation features allow you for enhanced audit support and enhanced authentication help organizations operate fluid dynamic processes ensuring they are in compliance with regulations and auditors.
Benefit 4: Become agile and adaptable to customer demands
BPM allows a business to be more agile and adaptable to customer, supplier and even employee demands. Rapid application development, social BPM and cutting edge digital process automation technology that seamlessly works with existing business IT structure is critical for allowing quick changes, increased personalization and the innovation to stay ahead of the curve.
Request a Demo
Process Director from BP Logix is a versatile BPM software solution designed to support forward thinking businesses looking to improve process efficiency, better manage workflows and compliance, and create a better experience for all those engaged with them. To see how the benefits of business process automation can help your organization, contact us or schedule a free demonstration of Process Director today.