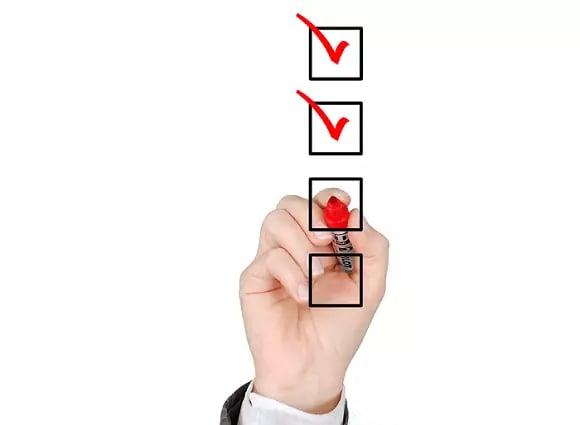 The best mobile inspection software is easy to use, simple to integrate with systems already in place and accomplishes the bottom line goal of improving process efficiency. Choosing inspection software that can meet these objectives is best done by seeing the product working in real life scenarios.
Process Director is a BPM platform that saves you time and money and speeds up the inspection process. Let's take a look at each objective, how Process Director accomplishes that goal and the real life examples of how.
Easy-to-Use
Using Process Director, inspectors are able to complete forms in the field consistently including adding pictures, videos and messages all from their mobile device.
The forms used in the inspection process are automatically sent to the relevant office personnel for handling, including customizable alerts, autoresponders or other workflow triggers.
Dashboards are searchable based on desired criteria including location, inspector and more.
The mobile inspection software also creates an audit trail for better management.
Simple to Integrate
Mobile inspection software applications integrate with existing software to reduce the need to learn new programs. Automations work seamlessly with current workflows and create streamlined information for searching.
Customizable templates capture form information from a mobile device, creating consistent tracking and documentation and back up to a centralized database with unique and custom user permissions.
Increase Process Efficiency
Daily schedules can be given to inspectors to maximize routes, including driving directions by integrating with Google Maps. Real time geo-tracking records all inspections for better management.
Mobile inspection software offers custom forms to create consistent data entry and can be completed on or offline, including collecting signatures in the field.
Real time transmission of information streamlines and speeds up the inspection process by not requiring trips to the office to complete repetitious work.
Real World Application of Process Director
The City of West Allis, Wisconsin, was receiving building permits faster than the staff could process them. This was a big problem, because they wanted the business and didn't have a good way to manage it all. Paperwork was falling through the cracks as multiple departments struggled with staying on top of the inspection process and approvals.
Using Process Director intelligent BPM software, they were able to not just save time and money with the building permit process, but also other monotonous processes.
"Our goal, when business owners apply for new business permits, is for all the information to flow between departments and eliminate as much paper work as possible — making it easier and more efficient for both the business and the city." - Jim Jandovitz, Director of Information Technology for City of West Allis
After Process Director's workflow tools were implemented for the inspection process, they discovered they could use the same system for other areas they wanted to streamline. Among the additional uses were code violation processes, billing, creating vendor work orders, and HR including recruiting, onboarding, orientation, ID cards and more. In the future they are looking to implement a mobile solution for dog licensing that connects with the police database.
To learn more about BP Logix's Process Director as a mobile inspection software and how it can help you, request a demonstration. We will contact you and learn about your goals and requirements so we can tailor the demonstration to meet your specific needs.