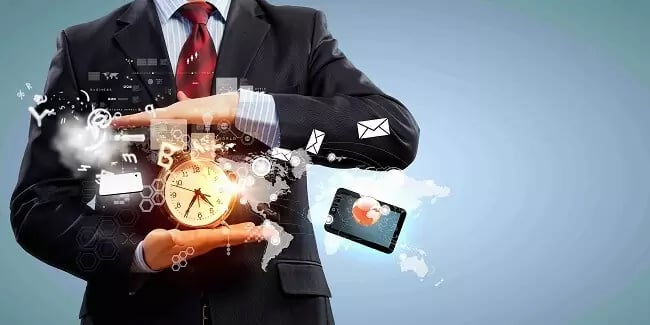 Process Director BPM software from BP Logix was designed to automate workflow for enterprises across any business sector . An advanced BPM tool, Process Director BPM software allows a variety of organizations and departments within those organizations, to experience more process efficiency, more agility, and more streamlined workflow processes.
Workflow management and process improvement is more than a trend, it is what forward-thinking enterprises are using to make a positive impact on their bottom line, but that's not the only benefit. While some may argue that the only reason to use BPM software is to automate workflow, but other business benefits include:
Reducing Errors- Use forms to create consistent data collection. Typed forms are easier to read and can require mandated fields to be completed.
Eliminating Double Entry/ Redundant Data- Fill out data once and allow it to be accessed by all those who need the in information. Easy to search and locate information from anywhere via cloud connectivity.
Improve Efficiency- Workflow automation can be put in place to create automatic routing of information such as HR paperwork, field technician data, approval processes and more. Process Director's unique workflow engine triggers allow for process automation to act as an extra hand to make sure nothing falls through the cracks.
Reduce Costs- Automate workflow so staff can spend time on things that matter rather than filing, data entry and downtime. Reduce costs associated with postage, paper invoices, and forms by storing information digitally, including electronic signature technology.
Improve Decision Making- Real time information and automated alerts mean decision making can happen based on current and accurate data.
Improve Compliance- Create permissions and user sign-ins to create audit trails and security. Back-up multiple versions of documents and capture information in electronic forms, including signatures.
Better Document Management- No more need for paper filing cabinets that can be damaged in a disaster, subject to employee dishonesty, or in the wrong location. Easily search and access all needed documents onsite or remotely.
How Does Process Director Automate Workflow?
Process Director BPM software is a workflow automation software leader because it features what today's business needs, including:
Document Workflow Management: Process Director's document workflow management system means users can search for documents, automate routing, and manage content, including eForms and eSignature capabilities for both mobile and office based employees.
Rapid App Development: No programming is required to build and implement fast applications. Easily create solutions to integrate enterprise software products with Process Director, engage with clients, streamline business processes, and more. Rapid application development means you don't need to spend IT resources creating the solutions you need.
Business Process Improvement: Predictive, social, and analytical components allow management to watch for key performance indicators and make adjustments quickly. Define rules to control the routing of assignments and even user permissions.
Create automated systems that work for your company rather than trying to shove your unique business processes into pre-packaged solutions! Automate workflow with Process Director BPM software by requesting a free demonstration with our of our BPM experts today.
Image Credit: Fortunebuilders.com