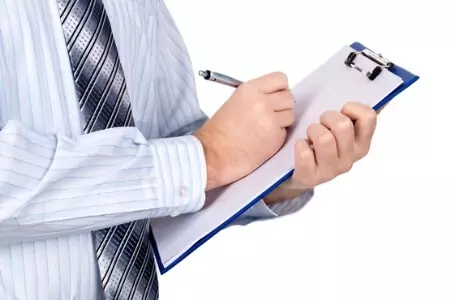 Inspectors want a way to more easily track and enter their work in the field. The inspection process, including audits and field visits, can be optimized and better managed with mobile BPM solutions. Recently, The City of West Allis was able to improve their mobile inspection process with Process Director from BP Logix.
West Allis, located in Milwaukee County, Wisconsin is an industrial and suburban city with a population of nearly 63,000 residents. The city is responsible for overall government including public safety, housing assistance, water distribution and disposal, public works, and recreation. One of the problems they were looking to solve was that of new business permit inspection process.
Businesses who wanted to operate in West Allis were completing redundant applications because the multiple departments who needed the information weren't able to share the data, and when they did, they often discovered missing information. This made renewals difficult and left huge holes in the process that delayed businesses from opening, or allowing them to open without all the permits and licenses they needed in place.
The city wanted to redo its entire licensing and business occupancy permit inspection process to be more efficient by allowing new business owners to apply for permits with less paperwork, and the information to be complete and seamlessly flow to all needed parties.
After reviewing several BPM software options, they chose Process Director because it addressed not only their specific needs, but because of its overall capabilities which expanded into 86 other business process solutions.
The Process Director Mobile Inspection software allows management to:
Gain greater visibility and transparency of their field workers
Have custom configurable forms and workflows unique to your business
Automate workflow triggers when inspection data is submitted
Streamline the way CAPA (Corrective and Preventative Actions) are handled
Create permissions on data so it is available to all and only the appropriate users
Know real time geo-locations of all inspections and their status
Search and view all past inspections, audits, and field visits
Create form templates with mandated fields to create consistent data
Use eForms to capture, track, document, and integrate information whether on a mobile device or desktop via cloud technology
Have seamless integration with current applications such as ERP, HRIS, and more
Process Director Mobile Inspection Process Improve software allows field inspectors to:
Easily track and enter data via their mobile device, without returning to the office
Enter data once, rather than in multiple locations or on multiple forms
Connect messages, video, and/or pictures to the forms easily
Streamline data sharing with the appropriate office personnel
Have a simple daily schedule of locations with complete geo-tracking information
Have the ability to complete forms whether or not there is an internet connection
Get driving instructions via Google Maps to minimize down time/drive time
Obtain approval signatures directly on their mobile device
Tag, time-stamp, and location-stamp attachments
Process Director can help you connect with employees in the field quickly, with no developer or code required. Learn more about the award-winning BPM software and see if it's right for you with a free demo today.