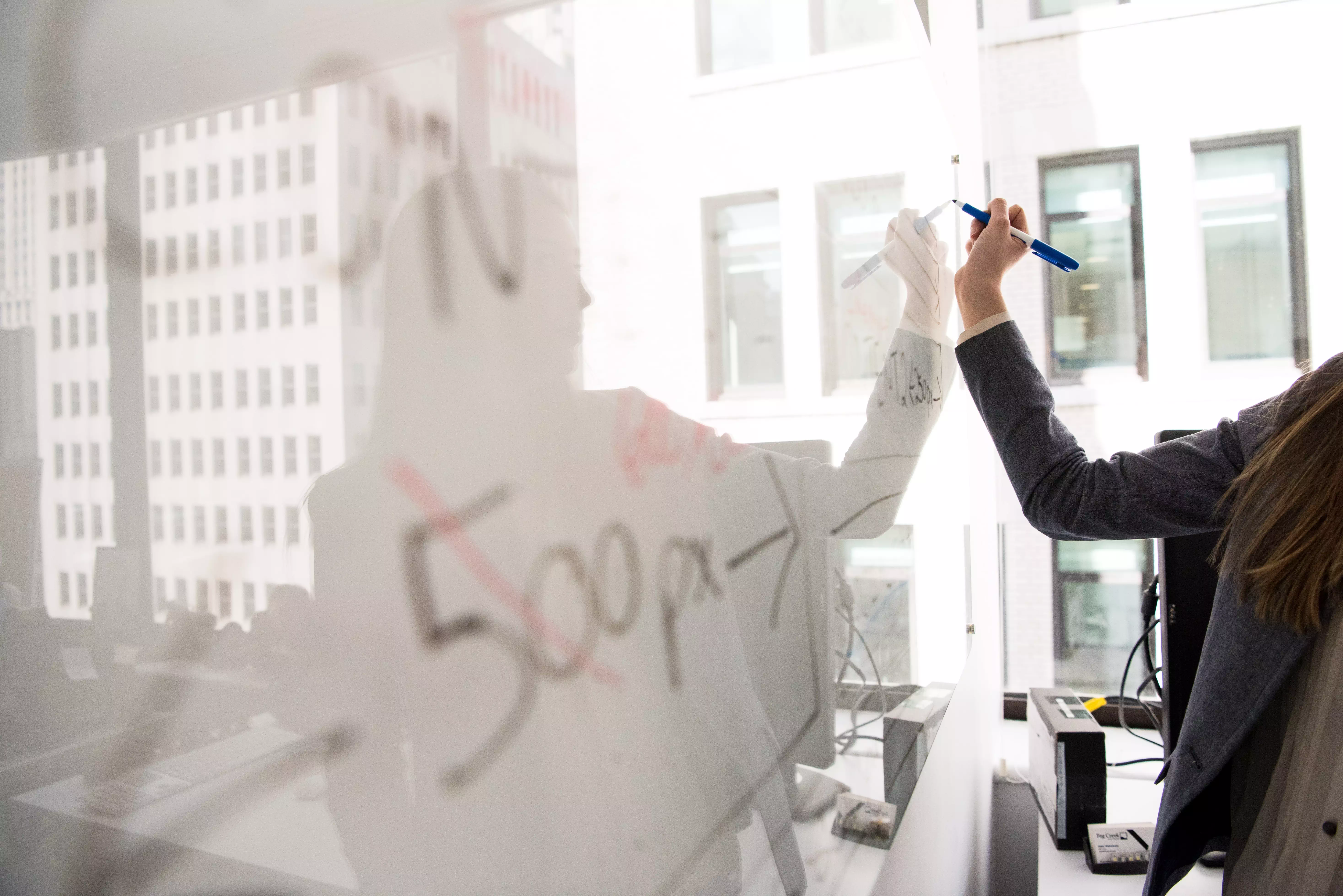 Knowing all you can about customers gives you insights into how they're using your product and how you can support them. The best-case scenario for customer intelligence is that you learn predominantly during the prospecting phase and then maintain a close relationship that allows you to continue to build your customer knowledge thereafter. When that happens, you can be strategic about developing products that you know will meet their needs, which will help you continue to sell (and upsell) while you maintain your relationship.
But the reality is that it's difficult to understand customers and how they think. You may not always know what questions to ask, and they might not even be aware of the benefits they're receiving (or not receiving) by using your product.
Customer journey mapping, however, can be an effective way to get inside the brains of your customers. And even better, it identifies patterns that will help you understand customer behaviors, which can help predict future actions. This will put you in a position to service the specific needs of customers throughout their entire engagement with you.
Customer journey mapping is applicable across many departments in a company because it's an exercise that impacts so many customer-driven activities. Sales, marketing, product management, user experience (UX), and IT all benefit from insights into how customers work with their product and company. The results of mapping help you to visualize your customer's experience from the customer's point of view, and for all the various touch-points they have with your product and people as they seek to achieve a specific outcome.
Customer Journey Maps Deliver Key Insights
The format for a customer journey map is usually an integrated, visual representation of the customer experience. How do they use your product/service? What information and support do they need from your services and sales teams? These journey maps can take complicated information and analytics about customers and provide a unified set of data about how customers engage with your company.
The customer map is generally built from the customer's point of view and gives vendors a powerful way to make better decisions that will benefit customers. It is a combination of behavioral data (some of which requires deeper analysis) and anecdotal feedback from customers and provides the following:
A comprehensive understanding of a customer's overall experience with the vendor and its product
Identification of how impactful the vendor's product has been in helping them address specific goals
Awareness of potential points of frustration, or where the vendor falls short of expectations
This kind of information is hugely valuable and gives companies far better and more usable insights than the traditional tools, which usually rely on competitive analysis, sales forecasts, and general market trends.
The Dimension of Time in Customer Insights
What if you could predict how your product and service could make your customer more successful, and then use that information in your engagement? This can only be done with predictive capabilities, which is what Process Timeline was designed for.
Process Timeline enables companies to apply business process automation for creating time-aware business processes to help organizations get deeper, and more meaningful insights into customer activity. It uses machine learning to integrate information from multiple applications and data source, and then create processes that can predict actions based on behavioral norms. Applying this in the context of customer usage means that you can create a sense for how customers are using your products, how they engage with your company, and where there are gaps you might want to fill.
When the dimension of time is applied to customer journey mapping, the major advantages are insights into what you're doing well, and what you could be doing better in order to create an overall better experience. This includes things like:
The quality of your interactions with customers. What things do you provide that make them most satisfied, and where are they dissatisfied? Gain insight into behavioral patterns so you know what needs to be emphasized and what needs to be fixed.
Where are customers prevented from achieving their business goals? Could your product or service do more to support them and relieve them from having to rely on multiple solutions or apps in order to be successful? Having an understanding of the limits of your product (at least, the limits they perceive) will guide you in building a more usable product.
Customer decision-making. Knowing how your customer is making decisions, and who in the organization is responsible for them will make sure you're building the right product for the right people.
Process Timeline delivers these and other insights and does it in a future context. In other words, it identifies patterns and gaps and can communicate those to your team so they can refine the processes for product development and customer communication. Armed with this kind of information, you can communicate intelligently to your customers about issues you are taking steps to resolve. You can also involve customers early in the various decisions that will impact how they engage with you in the future.
The element of time offers a strategic advantage when planning for the future. And because your future depends on happy customers, adding Process Timeline into your customer journey mapping processes will keep you tightly engaged with prepared to meet future challenges.