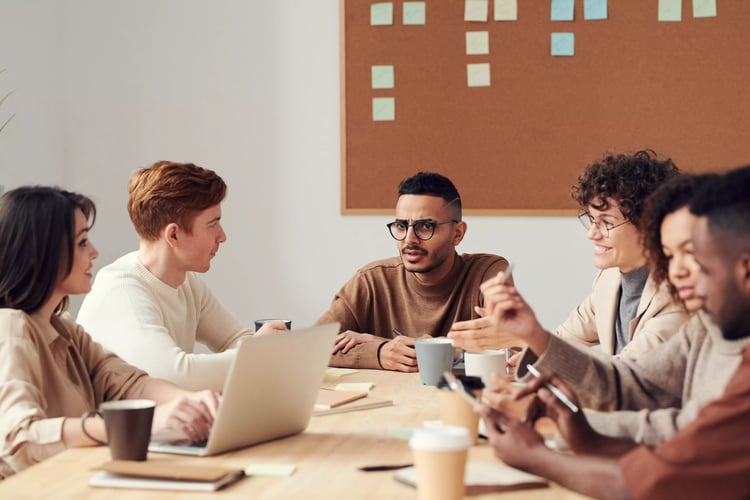 College students face a world that is far more complex than it was even 20 years ago. They must navigate more than only their academic environment; the world they've grown up in, and the path for a post-college life present challenges that have left many with anxiety, depression, and other mental health issues. Without a doubt, this is a massive issue. Many administrators are applying innovative ways of helping students through individualized care, supported through effective approaches like case management.
Student Mental Health Trends
Emotional and mental health issues like depression and anxiety have become far more prevalent among today's higher education students, with many feeling that these issues are among the biggest barriers to fully engaging and performing well in school. More than 16% of students reported that depression had a negative impact on how they performed with academic and social issues, with anxiety impacting more than 24% of students. Mental illness is clearly affecting far more young people, so it's important for schools to provide mental health support for their students and for students to have opportunities to seek the help they need.
The management of mental and behavioral health requires different processes and the coordination of many people. Effectively administering services has become more sophisticated and requires the input of a broader array of medical and university stakeholders, and more data from a variety of sources. The key is to focus these inputs and resources so they can deliver better outcomes for students in the form of treatment, medical care, intervention, or other avenues. The most effective way of achieving positive results is through applying a case management approach. This provides insights and context for each individual student who is receiving services and treatment.
Mental health case management has to incorporate strategies from multiple fields and departments across the institution. It includes social workers, psychology professionals, and medical doctors, and the information they provide about the student must be centrally collected and accessible so they can collaborate. Despite its complicated nature, best practices for behavioral health case management can be summarized by three guiding principles: individualized care, professional responsibility, and a comprehensive approach to treatment. Each of these is an umbrella under which many aspects of effective case management fall. Let's look at these in more detail:
Individual student care: Case management takes into account that not all situations are the same. Effective case management must take each client's unique combination of situations and needs into account. This means being able to pull relevant data from different data repositories to get a comprehensive picture of the student's situation. It might include:
Background: student demographics and personal information from administrative applications can provide a picture of the student's family situation and support structure.
Academic performance: information coming from grades, projects, and reviews may give insight into trends about where, and when, students have been both successful and unsuccessful academically.
Medical history: university healthcare and insurance information will provide information about substance abuse, medications, or other factors that might contribute to students' situations.
Professional responsibility: academic organizations are dealing with very sensitive information, so case managers and social workers need a special kind of discipline. The two most important factors in maintaining a disciplined and responsible approach is through, 1) effective documentation, and 2) patient privacy:
Documentation: higher education health professionals and their support staff must maintain accurate, up-to-date records of their clients that are easily accessible when necessary, and can be used in processes that deliver services. While in the past that meant detailed, hand-written notes kept in a physical folder, the transition to digital patient records has facilitated more diligent documentation along with more streamlined coordination of care.
Privacy: college and university healthcare providers have to abide by compliance mandates to protect student privacy. A case management approach can ensure guidelines so that patient information is only shared for specific needs and only with student permission. Those guidelines will be used to share information where necessary and permitted, and prevent data from getting into the wrong hands.
Comprehensive approach: successful behavioral health case management requires an understanding of all aspects of a student's life. The right case management solution will connect all relevant providers so as to better integrate clients' medical, social, educational, and vocational information and then apply that information into effective treatment. This treatment may come from university health services, or through contracted arrangements with other providers. But by coordinating through a single case management application, academic organizations have a much better way of achieving the kind of success that's needed to address very serious problems, and help students become successful.
Case management is a powerful way to enable higher education professionals to be effective contributors to the successful delivery of student health. It also enables integration of relevant data, and timeline-driven workflows that can give professionals visibility into the best courses of action. Case management enables organizations to build and manage digital applications that coordinate the efforts of different groups, yet can connect them all to the same goals. This creates a powerful framework that helps university departments and the power of their IT stack to achieve truly powerful outcomes for students in need.
Process Director can be used to apply a case management approach for student mental health services. It allows schools to integrate data and documents from various applications into a shareable profile of students under care. This provides clarity for all workflows that touch the students during their treatment so that important decisions that impact their mental health can be achieved faster and with greater context.