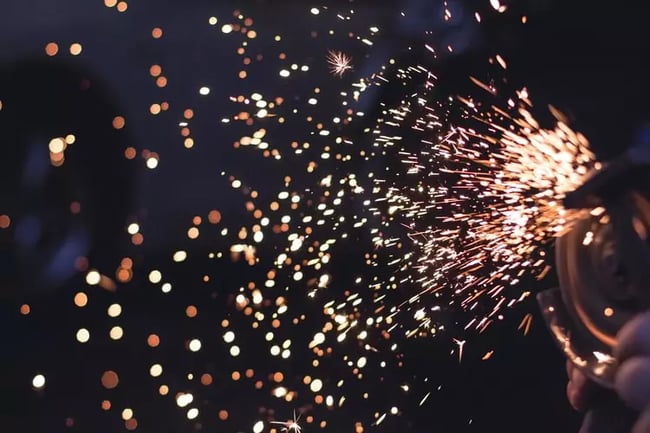 Order Processing, Quality Assurance, Change Control, and Compliance are Improved with BPM Software
Our work with our manufacturing customers is not 'just' about implementing technology for manufacturing process automation. For Process Director BPM software to be most effective to our manufacturing customers we needed to understand their business, how they work with their own customers, and what makes them unique. The manufacturing sector provides a particularly outstanding business environment for process-minded individuals – and teams.
The complexity of building and delivering goods and services in the global economy is probably felt most profoundly by manufacturing companies. With software or services, input and communication renders location essentially unimportant, but those in the business of building hard goods need to ensure they have materials to do their work, and the ability to deliver finished products irrespective of geography. Because of the increasingly detailed nature of accomplishing 'work', there is a greater need for these kinds of businesses to have manufacturing process automation solutions that adopt and adhere to their business processes.
Why Manufacturing Process Automation Is Important
Order processing, quality assurance, engineering change control, government and industry compliance represent areas for manufacturing process automation. When those processes are automated they enable near real-time decision-making and auditability. With the IT ecosystem needing to be more dynamic, rigid and form- fit processes must be replaced to ensure that the company can adapt (and respond!) to changing market conditions.
Process Director BPM Software

Much of the work of a manufacturer lies not just in building a great product, but in doing it over and over again. Manufacturing process automation with Process Director BPM software helps by creating repeatable processes— and can do so at a very detailed level. We work closely with customers to review their processes, identify where changes, reviews and actions need to take place and ultimately deliver a finished product (and process.) When you consider that manufacturing any single product is comprised of hundreds of individual processes, one can quickly see the value of applying a list of attributes and business rules that will ensure consistency. Taking the time to know every step within a process, instituting the right triggers and actions, means that the organization can focus on the business-critical aspects of delivering products.

While repeatability is desirable in any manufacturing process, so too is the ability to be flexible. We understand that companies need to adapt processes real-time. It would be costly and ineffective to halt all manufacturing while a process change request slowly travels through the IT queue. That is one of the reasons that manufacturing process automation with Process Director BPM software requires no programming skills to make changes to running processes.

Manufacturing is also a highly-regulated industry. Audits from the government and agencies are performed to ensure compliance with financial laws and industry guidelines. We built Process Director to implement the rules and procedures that demonstrate and ensure business process governance.

Being beholden to governance, risk and compliance usually means a higher likelihood of audits. For compliant organizations, the need to back-track, research, identify and review previous actions, decisions and requests is part of the audit scenario. BPM software facilitates that by allowing access to information that can be displayed, reviewed and approved for all decisions and actions.

When a manufacturing organization implement manufacturing process automation solutions with BPM software they operate according to well-defined actions and operations, gaining an advantage in terms of both repeatability and accountability. The organizations that rely on processes to handle the 'heavy lifting' are then able to focus on quality which, in turn, creates loyalty and competitive advantage.
Schedule A Demo
Schedule a free demonstration of Process Director BPM platform and discover for yourself how this unique business process management software platform empowers you to innovate, respond to market demands, and delight your customers. Or, contact us to learn more about how our BPM and digital transformation solutions have helped our customers conquer their digital challenges.