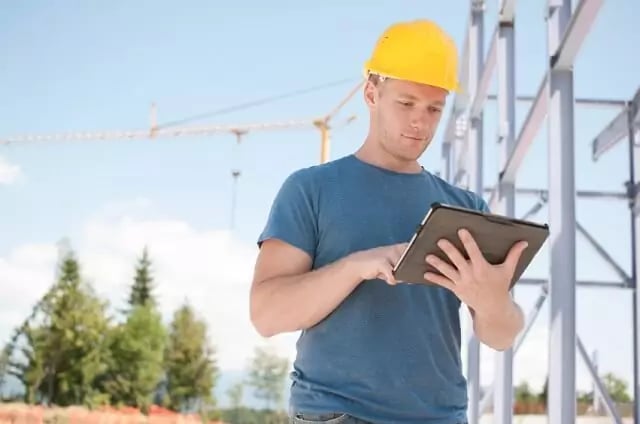 We live in an Information Technologies era that has seen mobile innovation and software-as-a-service (SaaS) progress in leaps and bounds - and with that, field service management software has seen a corresponding expansion in popularity and deployment. According to marketsandmarkets.com, the field service software market is expected to grow from $1.78 billion in 2016 to $3.61 billion by 2021, a compound annual growth rate of 15.1%.
What Is Field Service Management Software?
Generally speaking, this software is designed to coordinate a mobile workforce and the field operations they perform. This can include a wide variety of functions including consulting, scheduling, dispatch, vehicle tracking, job completion status, time tracking and related functionality. Field service software systems typically have hooks into back-end systems that support field operations such as accounting, inventory and billing as well.
Who Uses Field Service Management Software?
This software is rapidly becoming an operational and economic necessity for industries that provide mobile and on-premise services. This is by no means a complete list, but to cite a few examples:
Manufacturing and Construction Services – Planning, scheduling and overseeing multiple jobs for mobile workforces including scheduled and incidental maintenance, regulatory compliance and construction workflow management.
Utilities – Scheduling, dispatch and tracking of field technicians installing and repairing telecommunications equipment and infrastructure, deployment of engineering personnel to confirm and repair gas leaks.
Local Government – Managing and monitoring field assets, intelligent scheduling and reporting.
Healthcare – Tracking and support for mobile medical personnel such as nurses who provide in-home care for the elderly and disabled.
How Is Field Service Management Software Deployed?
It can be deployed as an on-premise installation or as a cloud-based system. The concept of cloud based field service management software deployment is growing in popularity as it allows companies to reduce or eliminate upfront and system maintenance costs by utilizing a subscription model. Instead of incurring the cost of an expensive site license and IT infrastructure, subscribers can opt for a monthly fee to utilize cloud-hosted software.
This model allows smaller companies to compete with larger, deeper-pocketed enterprises and also makes possible greater mobility because it can be accessed by any internet-connected device.
The Benefits of Process Director BPM Platform As A Field Service Software Solution

If your company performs field-based service processes including consultations, installs, repair or maintenance of any variety, this software carries a number of advantages.

According to an Oracle® white paper entitled "The New Rules of Field Service Management", enterprises that use field service management software have seen an increase in jobs completed per day of up to 47%.

Additionally, companies using Process Director BPM platform for their field service management software solutions have seen benefits in some, if not all, of these areas:
Enhanced Workforce Management and Visibility – Mobile tracking capabilities help keep fleet managers, dispatchers and customer service personnel on top of vehicle location and job status.
Lower Fuel Costs – Through route optimization and dynamic, real-time scheduling, drive distances and fuel consumption can be dramatically reduced.
Faster Job Completion and Success – Access to BPM tools, back-end systems, manuals and troubleshooting documentation that gives your workers the tools they need to do great work.
Improved Contractor Management – Process Director gives you real-time control of order scheduling, time tracking and field asset inventory, permitting you to close the gap between your brand and your clientele and ensuring that they receive timely, relevant service.
Better Accounting and Data Reporting – Reduction in errors inherent in paper-based reporting methods. It lets your employees and contractors record job details, track time and close service requests while they're in the field, increasing accuracy and timeliness while eliminating redundant data entry.
Process Director BPM platform is a field service management software designed to support your mobile workforce communication and function more effectively with non-mobile staff.
Request A Free Demonstration
Process Director sets the pace for your BPM and digital transformation. Request a free demonstration of Process Director and discover for yourself how this unique BPM platform empowers you to innovate, respond to market demands, and delight your customers. Or, contact us to learn more about how our business process management software have helped our customers conquer their digital challenges.