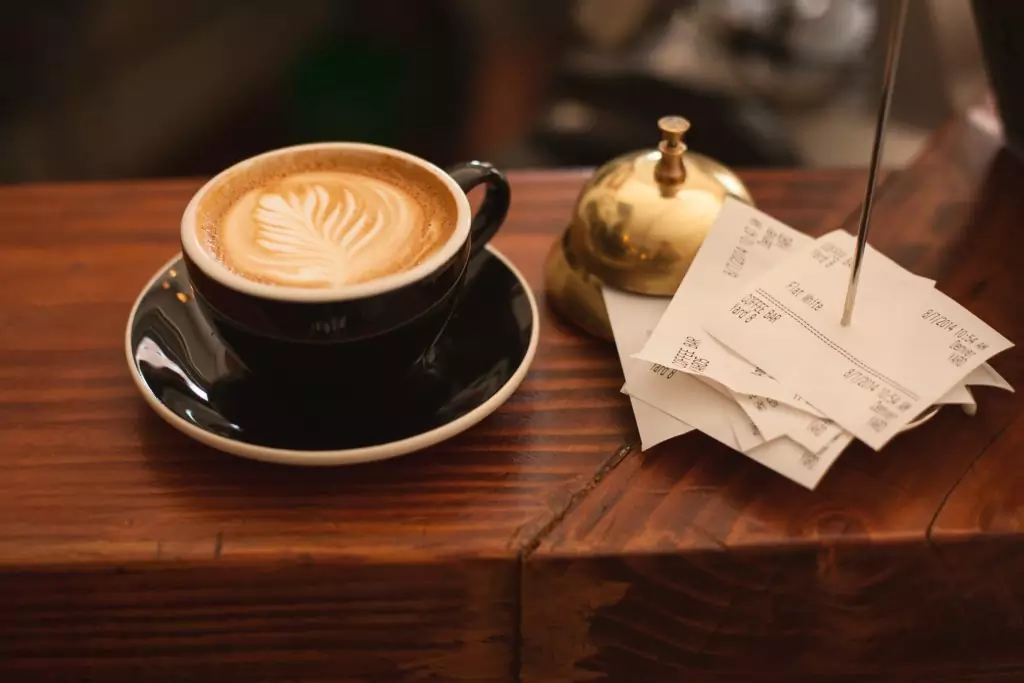 All businesses rely on financial transactions between buyers and customers, with partners, and investors. But financial relationships also exist with staff who pay for certain expenses out of their own pockets and must be reimbursed. Without a consistent invoice automation process for tracking and funding these transactions, however, organizations cannot operate efficiently and meet their financial obligations to their most valuable resource -- their employees. Invoice management is a critical part of all modern organizations, and it requires a process automation foundation that ensures employees are repaid, and that also gives companies insight into the accounting and tracking of finances.
Invoice automation processes can be complex— approvals and reviews are performed through the work of multiple people, and timeliness is a critical factor. Companies tax the trust of employees when they're left holding the bag for out of pocket expenses because of delayed reimbursement. Process automation must be simple so that employees can adhere to a repeatable process, comfortable in the knowledge that they will be repaid. But every invoice management process must also be rigorous so it is not abused with illegitimate claims.
Invoice Automation
Modern organizations, therefore, must balance these different needs with a solution that gives their invoice processes the flexibility and agility to adapt as needed. At its core, invoice process automation is a combination of capturing, tracking, approvals, and transactions. Process Director addresses all of these aspects as a comprehensive solution that enables an organization to automate, track and report on all review and approval processes. Process Director invoice management solutions ensure that proper approval process will be created and followed, and it also allows for historically lengthy, sequential, manual processes to become efficient, highly parallel automated reimbursement processes. The end result is effective compliance and accountability, both for the company and for employees.
Many invoice automation solutions were created as part of legacy ERP applications, and they retain much of their inherent complexity. This means that integration, management, and updates require dedicated teams with specific skill sets in order to deploy and manage these applications. It also typically reduces adoption, as employees are required to work with outdated interfaces and complicated sets of rules. Process Director gives organizations the ability to rapidly develop expense-related applications with an easy-to-use integration framework, and can be built and managed by non-developers. Included is the ability to apply rules to auto-route to specific managers and supervisors for approvals.
From Paper-Based to Invoice Process Automation
When most people think of invoice management, they visualize a variety of receipts, print-outs, and other paper documents. But physical documents are easily lost, hard to read, and require a lot of manual data inputs. As a proven driver of digital transformation efforts, Process Director applies capabilities that reduce, and even eliminate, the need for paper document delivery, storage, and management.
Process Director enables the collection and organization of photo receipts, so employees can snap pictures of receipts and submit them immediately, along with contextual information about the reason for the expense. The photo becomes part of that employee's expense case, and the company now has a record of the expense and some supporting data that helps during review and approval processes. Imagine a scenario where an employee meets with a customer over a cup of coffee and light breakfast. The expense might be relatively small -- maybe less than $10. Yet, those expenses add up, and if employees lose receipts, they'll eventually be out a significant amount. By providing a digital way to submit an expense with immediacy, they can be assured of repayment, and don't have to make a project out of creating their reports.
To further reduce the burden, employees can also email receipts that are automatically imported and assigned to the user's profile. This ensures that the necessary data is captured and the necessary triggers are initiated to move the expense through approvals.
Invoice Automation Supported by Case Management
Process Director is built with case management functionality tightly embedded into its foundation. It can pull together processes, data and rules around accounting and compliance rules, and actively assesses, coordinate, and plan every aspect of a given expense report (treated as a "case") ultimately working toward time-based goals.
These processes, transactions, and responses that define a complex set of activities like expense tracking and approvals must be tracked over a period of time, with a very specific deadline (most companies abide by a timeframe in which an employee can expect to be repaid). This allows invoices to be reviewed by as many different people, both inside and outside of the organization, who are required to evaluate them. Every action, message, response, and document generated during this complex activity becomes part of the case, and that gives the organization a trackable log of data about the employee, his or her expenses, and how/when they were reconciled.
Better Reviews with Invoice Automation
The process flow for invoice automation typically follows a fairly standard process, but can get stalled if the processes lack automated mechanisms for ensuring smooth movement from creation to completion. Process Director enables these processes to be easily created and modified to meet the specific finance and operation needs of a company. It provides the flexibility to incorporate different requirements and procedures that map to changes in invoice automation policies. With Process Director, IT teams can create electronic forms the enable uploading of receipts into a convenient online workflow, either as one-off expenses, or as a bulk upload. The bulk option allows employees to submit mass numbers of receipts, and for workforces that are mostly mobile, or that require a lot of travel, this significantly reduces the workload for employees and their managers. The forms that are built can also apply auto-filling, so regularly used data is automatically populated, also saving time.
Additionally, Process Director allows for invoice categorization capabilities for different regions, amounts, and expense types, and can automatically generate accounting codes that correspond to those categories. Those codes can be used to populate the auto-fills to validate that the dropdowns are correct.
Process Director gives organizations the ability to develop and deploy invoice automation capabilities that are robust, but that don't come with the complexity of legacy solutions. It enables integration of multiple applications into a single user interface that gives employees a fast and easy way to submit expenses, for companies to validate and track them, and ultimately for fast and effective reconciliation.