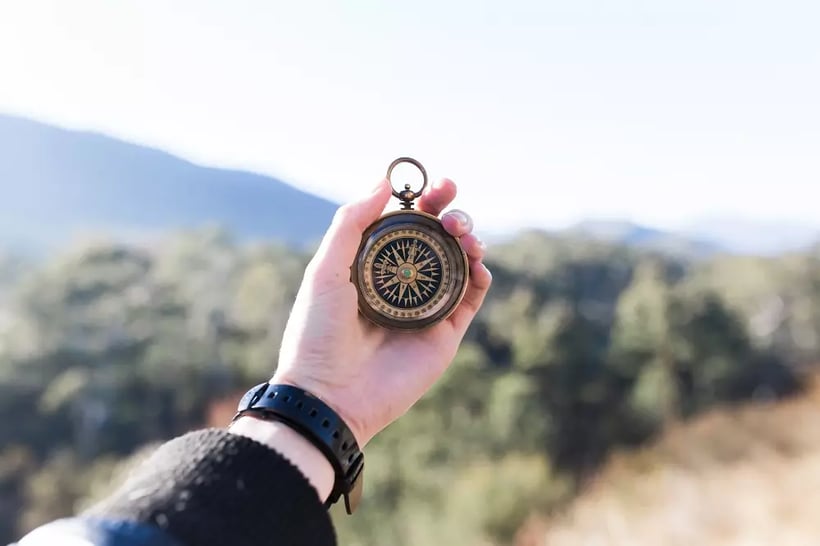 Making an investment in a BPM solution has far-reaching implications, extending across many different areas of your organization. While the decision-making process most likely involves the IT department, beneficiaries include end-users in a myriad of business units. The chosen solution must be able to meet the demands of a wide range of users and business needs, but much of purchase team input will be biased towards their own individual priorities. Therefore, spending time considering what you will have to address in order to generate achieve structured success in your organization is critical.
Many technology solutions are purchased to address fairly specific use cases. LOB-specific applications, security tools, databases; with these kinds of tools, people can fairly anticipate the outcomes. A BPM solution, however, delivers value in a wide variety of ways and its benefits differ along with each team's unique processes. With that in mind, it's critical to establish a disciplined approach to the journey of vendor discovery.
Starting Your Journey To BPM Purchase Success
Initiating your plan to adopt BPM should begin with an honest and insightful analysis of the needs of the different groups within your organization. One of the things you'll need to effectively assess the economics of your project is agreement among the different stakeholders who will be impacted by adoption of a new solution. Once identified, you should consider kicking off your vendor search by getting agreement on these questions:
Process breadth: Will the solution need to enable our processes to work only internally, or externally as well?
How will processes be accessed? What impact do I anticipate from mobile, social and other types of digital interaction?
Are we looking at short-term, repeatable processes only? Is this limiting our ability to achieve better results from BPM?
Are there documents and data sources that, if included in my processes, could make it more valuable?
Could my processes be more valuable if it provided data analysis and metrics?
With a better overall sense of how the organization wants to proceed, and with a more accurate barometer of what you're looking for, your organization should evaluate your decisions with these steps in mind:
Gathering requirements
Start by knowing the desired outcomes for your BPM solution, and then consider the requirements that will help you arrive there. These requirements are represent the functionality that the solution must deliver. This may seem laborious, but it's best done by having team members walk through decisions, processes, milestones together. Almost like reading the script before actors go on stage, it allows team members to develop fine-grained clarity over what constitutes "have to."
Remember that requirements must be both of a technology and business nature. If your solution needs the ability to operate in IoT devices and through social media integration, identify those things are requirements - those are technology elements that have to be part of your ultimate decision. Perhaps there are specific ERP systems you need to integrate with; ensure that information is accounted for. But also recognize that some solutions may have been deployed in verticals like yours and therefore may be better equipped for your environment. If that's important to your team, make sure it exists in your requirement list.
Also consider your staff and resources; if this solution will be used broadly by non-programmers, then make sure you seek something that is low-code/no-code and uses a graphical user interface that empowers business users to participate in process management.
Evaluating BPM vendors
You're looking at features and functionality, but you also want to work with a vendor that has a trusted brand and a legacy of happy customers. Ask to speak with customers that are actively engaged with your prospective vendor, read case studies, find the word on the street.
While you may need to kiss a few toads before you find your prince, spending time with different vendors will help you determine where there's the best fit. It's important to keep criteria like the following in mind:
Does the solution map to my requirements?
Does the product team have plans for future versions that will meet anticipated needs for my organization?
Can the solution capable of doing things I might not yet have considered as critical for my organization?
Can I do a proof-of-concept (POC) that is an accurate representation of the solution?
What is the customer turnover rate for the vendor?
Remember that you are investing considerable financial and human resources into this endeavor, and the vendor should be able to patiently and effectively address your current and anticipated needs.
Getting buy-in
Many BPM projects fail because executives and decision-makers do not fully understand its value and how it will be used. Some will view it only as another technology solution and will either tacitly, but noncommittally acknowledge it, or perhaps they will actually question its overall variability. Getting buy-in for your BPM project from your business and technology leaders ensures that you will be equipped with the long-term resources required to deploy a sustainable BPM solution.
Educating execs about how BPM is a critical bridge that delivers cross-functional processes should be one of the first steps to demonstrating comprehensive value. When done correctly, cross-functional types of processes lead to a more collaborative working environment that demonstrate real, measurable results. Without a tool to support this interactivity, companies will continue to rely on inefficient modes of communication and application development, and because these inefficiencies breed delays, companies will always lag in their efforts to deliver meaningful solutions.
You have a vision for your BPM solution, but does your purchase team really understand what that is? Some educational material will be required, in-person meetings with influencers are important, and framing the conversations around value will all help you make your pitch. Create a vision that demonstrates how they can be part of something really important, like digital transformation, and show them the path to be a player in that process.
Do some modeling that actually shows what "value" actually looks like. Create a PowerPoint that highlights goals and plans for achieving them, a spreadsheet that shows cost savings, and flowcharts that show before and after scenarios. You want to paint a vivid picture of what differences you anticipate ahead. And not just differences, but also the subsequent benefits.
Preparing for launch
Whoever leads the BPM charge in an organization needs to communicate the impending changes in a way that emphasizes preparation. BPM adoption can be initially disruptive because it is something that can only be conducted through humans. That disruption, however, can be minimized by willingness to embrace the change.
The staff should understand what to expect and feel supported in their efforts. There are a lot of stakeholders, and it's incumbent upon you to set expectations for how this project will impact them. For the IT team, they will have to build some connectors, do some testing, and identifying ways to add continuous change into the new BPM system. End-users will need some level of education before they begin to see demonstrable outcomes. Provide your team with timelines and milestones, but with a continual reiteration of the big picture, or 'mission statement'.
Identifying "improvement"
All enterprises seek improvement from new technologies and business methods, yet there is a certain amount of naiveté in thinking that simply buying and using a new tool will ensure success. Remember that a BPM solution is not just deployed; BPM needs to be integrated into how the organization works. The essence of what BPM is and provides has to be embedded into the minds of employees and manifested in their work.
Do you know what results you are trying to achieve? A workflow is wonderful only if it improves results by delivering a result faster, better, or more efficiently. The key for you and your business is knowing what that "thing" is. You should give serious thought to the results you are currently achieving— and create a model for what a post-BPM world would look like. Make intelligent, thoughtful predictions about the improvements you will see, then measure whether or not you are actually achieving them.
Once you have initiated your solution, you can begin to look at the results: Are projects being accomplished faster? Did you eliminate time-consuming steps? How is process automation contributing to your company's overall efficiency and effectiveness? Remember to think about the metrics that will demonstrate the improvements you wanted to achieve — then analyze your processes to determine whether or not BPM is helping you reach them.
Good luck on your journey – the future is bright ahead!