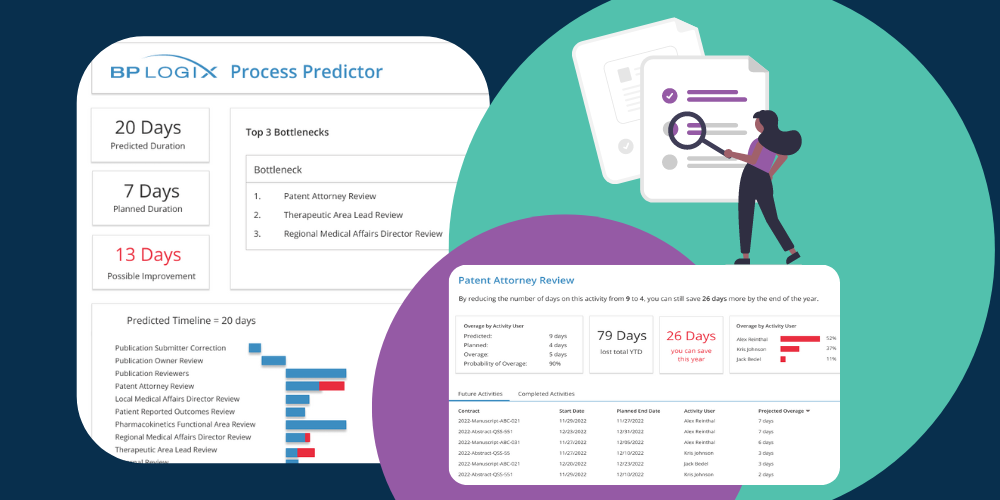 Publication management is a complex medical affairs process that involves stringent compliance requirements, numerous stakeholders, and multiple review and approval rounds. Whether you're waiting on a debarment check from another department or hounding reviewers to submit their feedback, keeping publication projects on track can be a real challenge.
When your publication process is falling short again and again, you may find yourself wondering whether the problem lies with the people performing the tasks or if there is a fundamental flaw in the process itself.
The ability to clearly pinpoint when and why bottlenecks occur in your process — and then fix them — is a game-changing advantage for pharmaceutical companies seeking to speed up their time-to-market for revolutionary new drugs and therapies. That's why we've equipped our publication management solution, PubPro, with a powerful predictive analytics dashboard called Process Predictor.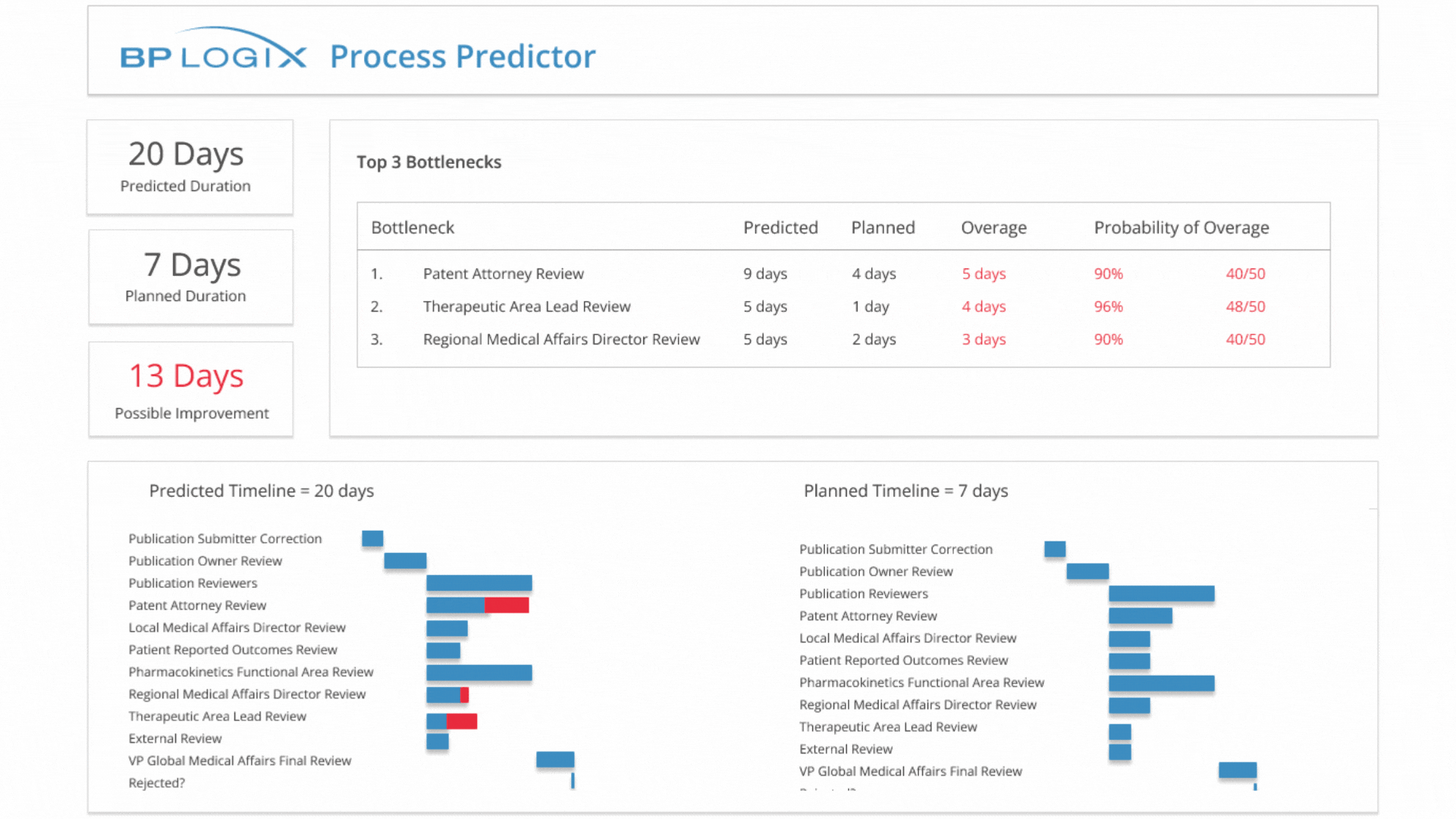 In the Process Predictor dashboard, medical affairs leaders can:
Enjoy full process visibility with a bird's eye view of all the steps in their entire publication management process.
Identify which specific steps in established processes are most likely to experience bottlenecks, based on historical trends and machine learning.
Understand the impact of bottlenecks on the overall process using graphical visualizations that contrast the "planned" and "predicted" timelines.
Drill down into individual tasks to access data and insights for making informed decisions about how to avoid future bottlenecks — whether that involves providing stronger accountability and support to personnel or making sweeping structural changes to the process itself.
Predictive analytics puts the power of process back into your hands so you can work more efficiently and get your products to market faster.
Curious to learn how PubPro can level up your publications team? Contact us today.